A great business logo is far more than a symbol at the top of corporate letterhead. The best logos are evocative and memorable, crafted with the goal of stirring specific emotions within a company's target audience. Consider the Nike swoosh, the golden arches of McDonald's or the bite of Apple's logo. It's likely that each of these logos means something specific to you — and if you're looking for a logo designer for your business, you want a logo capable of producing the same kind of response.
For a business owner, hiring a logo designer is like opening a window and viewing the future of your company. It's one of the most important investments you'll ever make, and it's not a decision to be made lightly. In this article, we'll present five key considerations that will help you find an experienced logo designer who can communicate clearly and produce a spectacular logo — without exceeding your budget.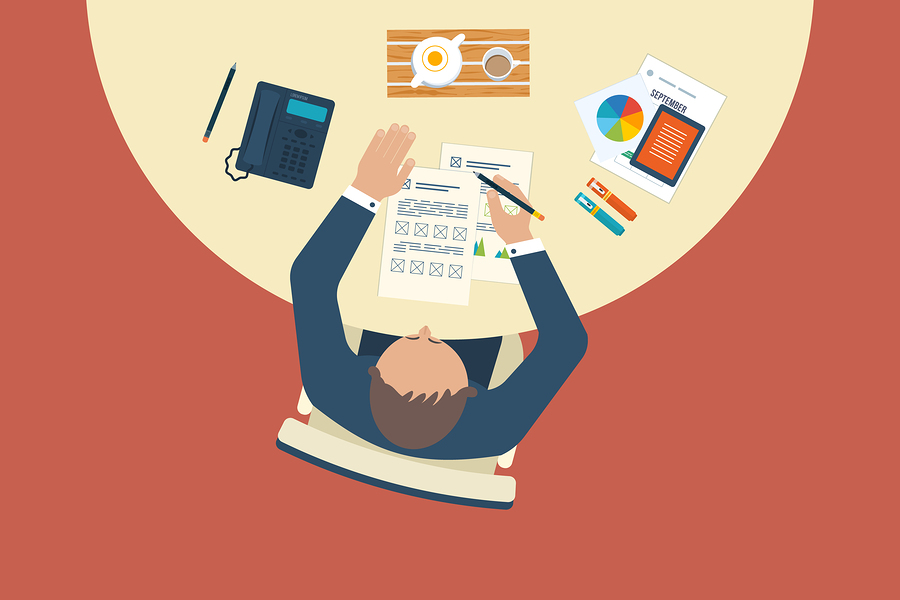 Experience
Experience is an important asset to look for in any designer, and it goes without saying that you probably don't want your business logo to be a designer's first ever paying project.
When we discuss the importance of a logo designer's experience, what we're really talking about is the type of experience he or she has. A designer who has primarily worked on internal projects only viewed by a company's employees probably knows how to stay within a budget. A designer who has provided work to companies in many different fields is probably extremely creative. A designer who works with advertising companies probably works very quickly. Which of these qualities are most important for your project?
Whether you're considering working with a design firm or an individual freelancer, don't be afraid to ask for references. Contact the designer's previous clients. Ask questions about the smoothness of the creative process and how the designer responded to criticism. Find out whether the designer stays within budgets and delivers projects on time.
When considering a designer's experience, it is also important to look at the types of companies for whom he or she has worked. However, large companies have detailed design standards that make it possible for large projects to remain uniform in appearance even with many contributors. Working within a large corporate structure, an artist probably has little room for creativity.

Efficiency
If you have a time-sensitive project, finding a logo designer who can work efficiently is a must. A good designer has the ability to shift priorities when necessary to meet deadlines, even when working with multiple clients or dealing with revision requests. Unless you're paying for preferential treatment, it's important to understand that a designer has a business to manage as well. Both parties need to be clear about their expectations.
A design firm that promises delivery of all logos within a specific timeframe probably has a large staff of creative and efficient artists. Be wary of logo designers who make unrealistic promises about the speed with which they can complete orders, though. The perfect logo encapsulates your company's message and, ideally, will continue to be the image most associated with your company for years to come. If a logo made from clip art isn't going to be good enough for you, the work probably won't get done overnight.
Ability to Scale
When you are in the startup phase of launching a new business, it's easy to lose sight of the fact that your company's logo isn't just the image that you'll put on the sign in front of the building. How will the logo look on your website, business cards, stationery and physical products?
Great logo design often requires much more than artistic ability. The best freelancers and design firms have the ability to merge art with other disciplines such as typography and Web design. As your business grows, it's likely that you'll need far more than just a logo. Select a logo designer who can scale to meet your future needs.


Ability to Communicate
If you aren't a designer yourself, you may find it difficult to describe exactly what you're looking for in a business logo. Suppose, for example, that you have a business with an aging customer base. You're looking for a new logo that redefines your brand to make it more fashionable among the younger clientele. Without knowing design terminology, how would you describe such a logo?
A good logo designer can explain his or her design choices in specific terms that you can understand — even if you don't have the time or inclination to become an artist yourself. Terms such as "bleeding edge" and "impact" might sound nice, but they are vague. On the other hand, a statement such as this one shows careful consideration and the ability to communicate with non-artists:
"I selected this typeface for your new logo because the old typeface was similar to the ones used by companies X and Y. Since those companies peaked in the '80s, younger customers might associate your brand with their parents and not consider buying from you themselves."

Clear Contract Terms
In every area of business, it's important to understand the terms of a contract before signing it. A contract for an artistic project such as logo design, though, might include a term that's unfamiliar to you: the kill fee.
Suppose you like what you see in a logo designer's portfolio, your initial conversations are fruitful and the fee is within your budget. However, the final product fails to meet your expectations after multiple revisions. You don't want the logo, but its creation may still have required several hours of work. The kill fee is a contract clause ensuring that the designer receives some compensation, even if the client doesn't accept the work. Some designers may guarantee your satisfaction and charge you nothing if you exit the contract. However, many will not.
It is crucial to understand a designer's fee structure and determine whether it will work within your budget. A designer who works for a flat rate, for example, has a limited amount of time to devote to individual projects before they become unprofitable. If you're paying a flat rate for logo design, you probably won't be able to request unlimited revisions.
Many freelance logo designers work on an hourly basis. Typical rates range from about $50-150 per hour depending upon the artist's level of experience. Before working with a freelance designer, though, it is crucial to confirm his or her efficiency by speaking with previous clients as an inefficient designer may cause your project to exceed its budget.
Get an Unforgettable Logo from LogoDesignTeam Today
Are you still looking for the perfect logo designer? Contact us for a quote today. Over the course of more than a decade in the industry, the artists at Logo Design Team have created more than 1,000,000 logos for over 200,000 brands around the world. For a low flat fee, we'll have eight designers each create a unique representation of your company's logo. Select your favorite logo, and you will own it fully — forever.
With the incredible talent at our disposal, we're confident that we'll be able to deliver a logo that you love within 48 hours. Most of our logo design packages even include unlimited revisions, just in case we don't get it exactly right the first time. The best part is that our contract includes no kill fee. We guarantee that you'll love our work. If you don't, we'll refund your money. We can't wait to work with you!
Avail our best selling packages and let us help you create the ultimate user experience and company branding message you've always dreamed of! Or contact our graphics design team today. Get this- You Will Need Us!