Whether you want to give your personal photo a bit of a touch up, or you do this professionally, your Mac device has amazing capabilities for this. Apple has given permission to its users to add apps and extensions by third-parties and use them in addition to the built-in tools in its Photos app. Knowing that, it's time for you to expand your portfolio of photo editors.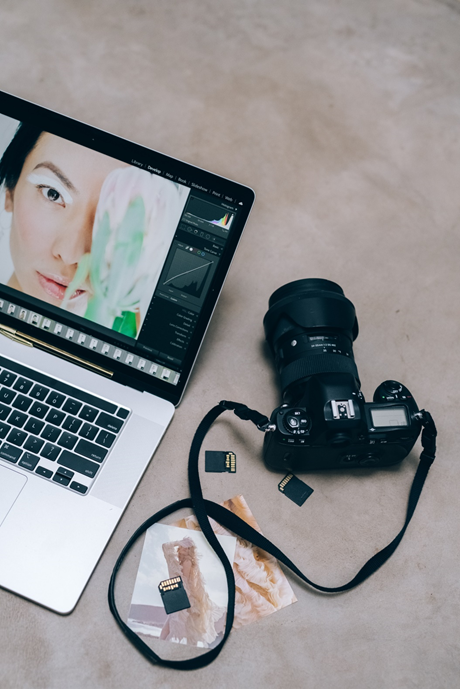 Need Some Help with Ventura?
If you are still finding your way around Ventura, a good photo editor that's easy to use can save you a lot of time. This is the perfect chance to fix problems with ventura that have been troubling you for some time, and polish your photos with the best apps on the market fast.
Ventura is the latest operating system that Mac devices use and some of the older editors might not be compatible for it. Even so, there are more advanced, newer editors that will help you perfect your photos.
Below you'll find the top-rated editors to use today.
1. Adobe Lightroom
Adobe Lightroom comes with its learning curve, but once you master its features, you can produce professional photos fast. For quite some time now, Lightroom is the staple of photographers' projects. It's an all-in-one product, used by professionals and individuals who want to process and retouch their photos, even in batches.
That's right, Lightroom allows users to add a large collection of images and use custom filters that are applied to all at once.
All these features come at a price and take time to master, but if you are doing this professionally or don't mind the learning curve, it's the number one tool to use on Ventura.
2. Background Remover
Background Remover by Icons8 is a handy photo editing tool that helps you easily remove the background from your images. This software is perfect for anyone who wants to make their photos look more professional or create eye-catching graphics.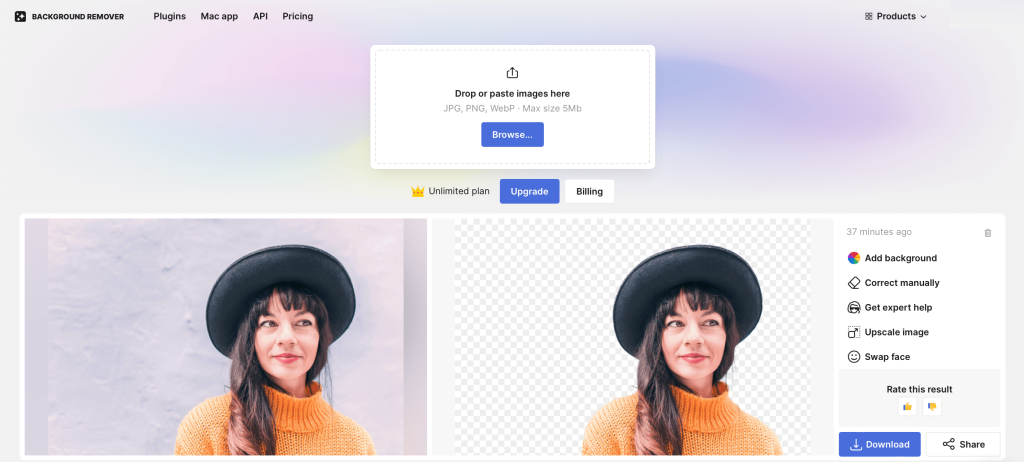 With this tool, you don't need to be a photo editing expert to achieve stunning results. It's designed to be user-friendly and intuitive, making it accessible for both beginners and experienced users.
You just need to upload your image to the tool, and it automatically detects the background and removes it from the photo.
3. Smart Upscaler
Smart Upscaler is another useful tool by Icons8 for easily upscaling your images. It gives your pictures a total makeover, making them look sharper and more vibrant. This image upscaler helps you make your photos crisper without complicated technical know-how.
With this tool, you can improve the quality of your pictures easily. Whether you have old, low-resolution photos or simply want to enhance the details in your images, Smart Upscaler will help.
Just upload your image, and this smart image upscaler will use AI to make it look better. You don't need to be a professional photographer to use this editor, it's designed for everyone.
4. Face Swapper
Face Swapper is a user-friendly photo editor tool designed to easily swap faces in your photos. With this handy tool, you can transform your photos by replacing one person's face with another, creating engaging results.
It's perfect for creating fun and humorous images for social media, sharing with friends, or simply adding a creative twist to your photos.
Once you've selected the faces, click the "Swap" button, and the magic happens! Face Swapper will quickly replace the selected faces with the new ones you've chosen. If needed, you can adjust the size, position, and orientation of the swapped faces to make them fit perfectly in the image.
5. Adobe Photoshop
There's hardly anyone in the world that hasn't heard – or tried the all-time-favorite Photoshop app. If you are looking for a good editor that's compatible with your Mac on Ventura, this is a great option for you.
Adobe Photoshop was first released in 1987 and has been updated continuously ever since. It's remained one of the most advanced photo editing software options throughout decades.
The learning curve of Photoshop is slightly smaller compared to Lightroom, but this tool also takes a lot of computing power. In it, you won't find a photo organizer.
6. Luminar
Adobe might be the leader in photo editing throughout the years, but there are other apps that offer amazing capabilities for you to consider, such as Luminar. Luminar is an artificial intelligence editing software that makes it possible for users to tweak their photos fast and easy.
If you are looking for a more automated, simpler option, Luminar is your tool. You can use it to do the following and more:
Analyze the photo
Adjust the photo to its basic settings
Remove unwanted background items i.e. noise
Fix the imperfections in portraits
Enhance colors
Enhance details
Add dramatic elements of your choice
7. CameraBag Pro
CameraBag Pro is another simple tool that will help you perfect those visuals. People often compare it to Lightroom and while it has more limited features, CameraBag Pro has an excellent toolkit and is much easier to use. Some of its best features include:
Unique filters
Many photographic effects to add to your photos
Layerable presets and other adjustments
Color adjustments based on curves
Watermarking
Interestingly, CameraBag Pro comes at a very similar price as Lightroom. In the end, it all comes down to what features you need more and how much you know about professional photo editing.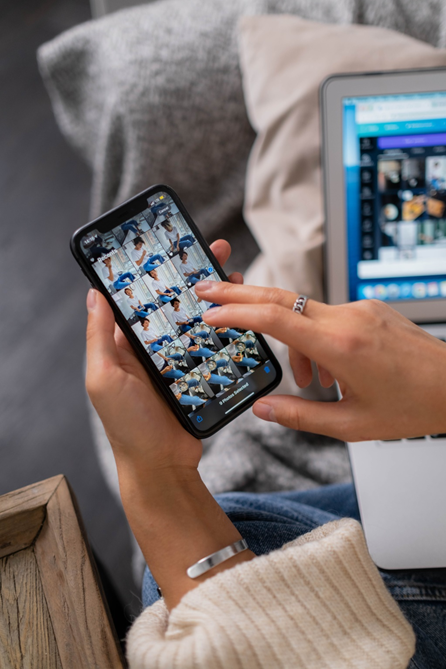 8. Apple Photos
It would be a shame if we skipped the pre-installed, native app provided by Apple – it is excellent. If you don't want to look elsewhere, know that there's a great app in your Mac device. If you learn all its capabilities, you can tweak and improve your photos with ease on this app.
Apple Photos is a mixture of Aperture and iPhoto, making it Apple's most advanced native editing tool for photos. In it, you can adjust selective colors and curves, apply filters, and do general retouching within minutes.
To edit a photo in this app, open the photo and find the Edit button in the top menu. The tool is free to use.
Final Touch
The quality of photos today is only half reliant on how you took them i.e. how good of a photographer you are. The other half depends on how well you edit the photo. Even the best photographers in the world polish their creations. With these tools, you can tweak your photos to become the best version they can be.