Digital transformation has accelerated in the post-COVID era, with new paces and heights. Businesses are focusing on digital transformations and continue to include the technology-savvy workforce. And those associated with the digital domain need to focus on the design development of the websites and other applications, along with content writing.
And in an industry where time is money, these designers and developers need to work smartly and earn desired income. Many organizations are trying to get ahead of their competition by using creative, innovative digital marketing solutions. Now, the question is, how to get jobs in the design domain? What are the best design agencies? You can discover more opportunities with Lensa after reading this article.
If you are looking for a top design agency to work for and you want to grow and succeed, there are many great options available today. It's critical to consider more than just the headline salary when evaluating a new job opportunity. Examine the complete experience a firm is providing, not only its advertised salary.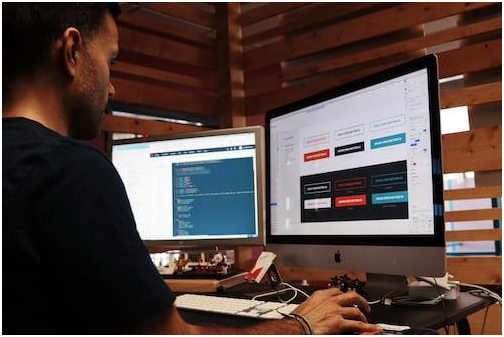 Top Design Agencies
There are various design agencies that you may want to consider. We'll provide you with some general information and their benefits and if you are interested in any of them, check their websites and offers in detail. Don't hesitate to apply for several positions if they are relevant to you.
Baunfire
This is a digital agency that specializes in web design and development, mobile app design and development, as well as digital marketing. They aim to help their clients build outstanding digital products. Their strong team of specialists includes UX designers, product managers, engineers, and project managers. If you want to work for a top-notch agency with a global reach and reputation, this is a great option for you.
MadeBrave
MadeBrave is a design and development agency that works with clients from all over the world. They help companies build beautiful, effective websites and applications, as well as improve their branding strategies. Their team of talented designers, developers, and marketing specialists is dedicated to achieving great results for their customers. If you want to work at one of the best digital agencies in the world, this is a great opportunity to explore.
Ragged Edge
Ragged Edge is a unique, independent web design company located in London. They're an open-minded, collaborative, ideas-driven studio where world-class creatives work to help businesses achieve their goals. Their team of designers, developers, and marketing specialists helps brands create desirable experiences that drive their business objectives. If you are interested in working for an award-winning design agency with a friendly and collaborative culture, Ragged Edge may be a perfect fit for you.
Sapphire Software Solutions
Sapphire Software Solutions is a leading web design and development company offering creative solutions to businesses. If you are interested in working with a talented team of designers, developers, marketers, and strategists, they may be just the right fit for you. The company is located in India but they are totally open to getting more remote workers. Don't hesitate to check their job opportunities as this is a great possibility to expand your knowledge and work on interesting and important projects.
Reboot
ReBoot is a digital design and development agency with over 20 years of experience in serving global brands, government agencies, higher education, SMBs, and startups. They hire talented UX designers and developers to work on a variety of projects in the digital space. If you are interested in working for an experienced and well-respected agency, consider applying today.
Top Notch Dezigns
At Top Notch Dezigns, they understand that every client is different. The company takes the time to learn about its clients' businesses and pain points in order to develop a custom web design and digital marketing strategy that meets their specific needs and objectives. Their talented team of designers and developers offers top-notch products and services to businesses of all sizes from various industries. Check out their job openings if you are interested in working for a reputable and successful agency.
Accept & Proceed
Accept & Proceed is a design studio based in east London. They work together to use design as a force for good. They help businesses solve complex design problems and create meaningful, compelling customer experiences. If you join their team, you can expect a competitive salary, training, the chance to work in East London, travel opportunities, and time every other Friday to explore your creativity. You will also have ample opportunity for career growth. If you are passionate about UI/UX design and want to work with a dynamic team of creative professionals, this is an excellent opportunity for you.
Wash Studio
Wash Creative Studios was opened in 2003 and has become one of the most respected creative studios in the Northwest. The company is based in Preston and works with clients from the UK and elsewhere to create digital products that help them achieve their goals. This Northern team is straightforward, open, and friendly with clients and collaborators. If you are passionate about UI/UX design, they may be the right fit. They're constantly looking for talented designers to join their team, so if you think you have what it takes, don't hesitate to send them your CV.
Kanda Software
Kanda Software is an innovative agency with 27 years of experience in developing time-sensitive solutions. They offer full-service application development, data analytics and visualization, DevOps, and QA services. The company is looking for creative and motivated individuals to join its team of designers, developers, DBAs, DevOps engineers, QA specialists, and more. If you are passionate about web design and want to join a friendly, supportive team that has helped dozens of businesses succeed, this is the perfect opportunity.
fp7
This is another top design agency that offers UI/UX design services along with web development and branding solutions. Their team of expert designers and developers can help your brand achieve higher ROI. They are an award-winning agency with a solid reputation, so if you are looking for a good opportunity to advance your career, they may be a great fit for you.
Digital Silk
At Digital Silk, they go above and beyond to create amazing digital experiences for all of their clients. For every project, they assign a team of experienced professionals to guarantee success and take a proactive approach. Their talented designers, developers, and marketers are always open to new hires. If you are interested in joining this acclaimed agency and working on exciting digital projects, don't hesitate to check their job postings. They are always on the lookout for talented and motivated individuals!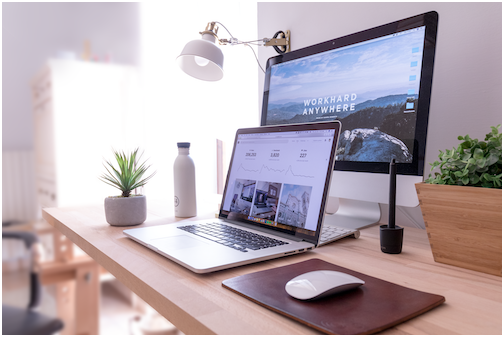 How to Choose a Company to Work for?
Before applying to any company, it's important to consider a few key factors. First, consider the type of work you want to do. Some companies may specialize in certain areas such as web design, app development, or digital marketing, while others may offer a wide range of services.
Next, think about the size and culture of the company. Do you prefer to work in a large corporate environment or in a smaller, more dynamic agency?
Finally, think about the location. Do you want to stay local, or are you willing to relocate for an exciting opportunity? Consider the compensation, too. Once you've considered these factors, it's time to begin your search!
Tips for Applying for a Designer Job
Before you apply for any web designer job, it's important to prepare yourself for the hiring process. Here are some tips to help you along the way:
Do your research. When applying for a design job, it's important to be familiar with the company and understand its mission and values. Read through their website and social media profiles so that you have a good understanding of their work and what they're looking for in new team members.
Make sure your portfolio is up to date. Your portfolio is one of the most important factors when applying for a design job, so make sure it accurately represents your skills and abilities. Include current examples of work that showcase your best designs and show your range of capabilities.
Prepare your CV and cover letter. Your CV and cover letter are your opportunity to stand out from the competition, so make sure they are well-written and free of any errors. Highlight your relevant skills and experience, as well as any accomplishments or awards you may have received in the past.
Practice your interview skills. Once you've submitted your application, the company may contact you for a phone or in-person interview. Be sure to prepare ahead of time by practicing common interview questions and thinking about how you would respond to certain scenarios.
By following these tips, you'll be well on your way to landing that dream design job.
Conclusion
These are just some of the top design agencies that you can consider if you want to work in the digital domain. All of these agencies have excellent reputations and offer great opportunities for growth and success. So, if you are looking to advance your career in design, consider applying to one or more of these top agencies today!