As you know, having a logo for your brand is important. It's so important, in fact, that it should be one of the most significant things that you work on within your business plan. It's the face that you put forward on the internet for your business.
As you know, without an effective logo, how will you promote your brand so that people recognize your brand presence in various aspects of the web? Your website doesn't follow you everywhere. Your videos and podcasts do not follow you everywhere. Even social media and your Facebook and Twitter profiles are limited to the platform on which they reside. But your logo can be placed everywhere that you post anything or have a virtual property. That's why it's so important to get it right.
Logo design is a particular skill that requires both an artistic and technical expertise that we focus on at Logo Design Team. We've been designing professional logos for several years, and we enjoy helping business owners create branding and improve their credibility online.
But did you know that you can make money by promoting the Logo Design Team Affiliate Program? In this post, we'll talk about how you can tap into this opportunity and use the services of Logo Design Team, as well as to make some money on the side.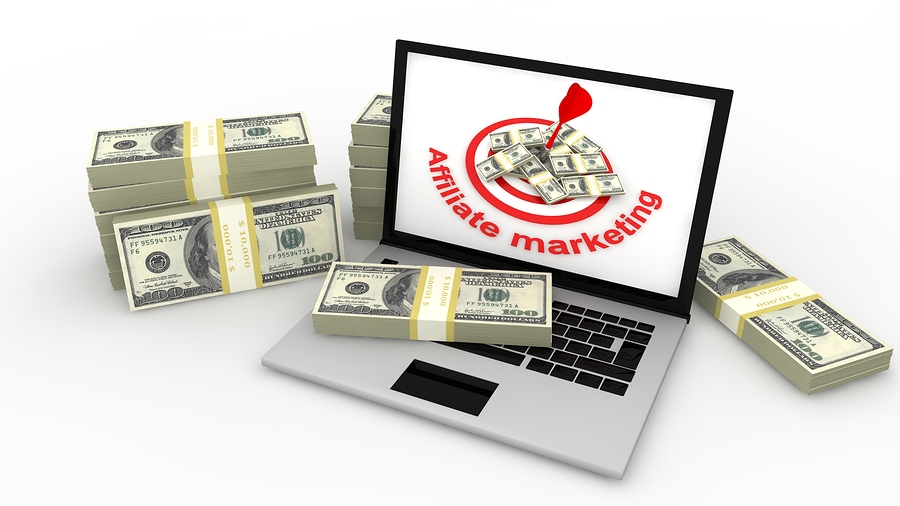 What is affiliate marketing?
First, let's talk about affiliate marketing. For anyone new to affiliate marketing, this is an excellent way to promote products and services that you love while making money. The way it works is that you decide on a product that you want to support, include the affiliate link somewhere on your site, and wait for someone to purchase. Once they buy it through your website link, you'll be paid a portion of the purchase price based on the amount that the business has designated as payment to affiliates.
Logo Design Team is your one-stop business that helps you create a great professional logo design for your business. If you are a customer of Logo Design Team, then you already know the value of our services. But now you can not only get a great logo; you can make some money, too!
With our affiliate program, you can set up an automatic "cash cow" that you can use to make a nice passive or residual income on your website. Thousands of people have learned to tap into the power of affiliate marketing as a lucrative way to make extra money while creating their brand and carving out their niche in the world.

How it Works
To set up your affiliate link, go to the Logo Design Team's Affiliate Program.
Once you sign up for our affiliate program, you will be given access to the banners and text links that you can place within your site. When someone clicks on your affiliate link, they will see your website and the affiliate software will track it. Each time someone makes a purchase, you will receive a payment from our affiliate department. It's that easy!
How Much Can I Expect to Make?
The amount of money that you will make from the affiliate program will depend on your commission type and the type of program you are running. But you'll be able to log in 24-hours per day to check your sales and traffic, as well as your account balance.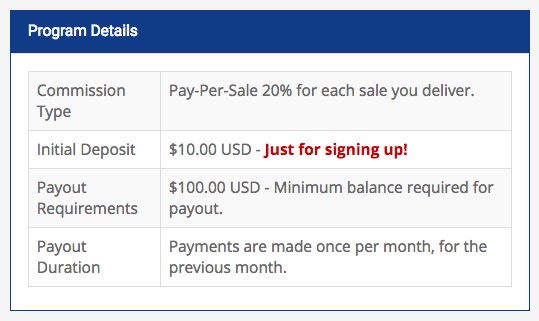 How do I make money?
All money is made through the banners and links that we send to you. Once it is set up, everything runs automatically. You don't have to worry about keeping up with how your campaigns are running. They run automatically in the background on your site.
If you want to increase the level of promotion you do with your affiliate banners and links, you can write up a piece on your blog or social media promoting us, and you can make even more money as more people click through to our page. Remember that you only get paid, though when people buy, so make it positive and give people some good reasons to try our services.
The Advantages of Promoting Our Logo Program
You may wonder what the benefits are of developing our logo program. For one thing, you'll be helping people find a viable service that will help their business succeed. A logo is the first thing that people see when they enter a business website in most cases. Helping people find professional logo design will help them move their business up and get it in front of the people who want to learn about their products.
Secondly, you will make extra money that you would not have otherwise. Most affiliate marketers know that they will not make a full-time living with their affiliate links. But some have created an excellent residual income while drawing more people to their site. Not only are you generating more targeted traffic for your products, but you are bringing in more traffic for Logo Design Team. The more traffic you draw to our site, the more potential sales you can help us make. Then you'll get paid!
Thirdly, having an affiliate link to our logo design site can increase your rankings in Google, as well as your credibility. Being associated with links out to Logo Design Team can help improve your image with your target audience, and give us more inbound links from your site. It's truly a win-win situation for both of us.
We're not just trying to toot our own horn. But we wouldn't mind if you'd like to help us toot it, too! In return, you'll get paid every single time you help us make a sale for our logo design services. Think of the amount of traffic you will generate for yourself when you promote us. We already have a great deal of traffic checking out our site every day. By placing our banners on your site, you should be able to increase your traffic, too, through the association you will be creating by linking out to our website.

Become a Brand Ambassador
Would you like to become a brand ambassador for us? We'd love to have you onboard. All you have to do is to sign up for our affiliate program to get started.
In the meantime, if you don't have a professional logo for your website, check out our portfolio and see the work we've done. We think you'll be interested in our industry-special designs, as well as animated logos, video logos, and many others.
We enjoy what we do, and it shows. If you need help with your logo design or know someone who does, let us know. Fill out our online form and get a free quote. Then we can get started on your professional logo design today!
If you want to join our logo design affiliate program, click here to get started. We would appreciate your help in continuing to promote our products and services and helping people to have the perfect logo created for their business.
We are logodesignteam.com and logo design is what we do. Contact us to learn more about how we can help.