Internet search engines have the task of delivering quality and relevant results to users, and the best ones do it in less than half a second, taking into account the user's intention, location, language, search history, a device used, and dozens of other variables.
Google, as the largest and highest quality search engine, is constantly circulating the Internet, listing content, storing it in its database, and – when the time comes – displaying it in search results. It's no coincidence that some site is in the first place some other is on the fifth page in search results. This is determined by ranking factors.
How Many Ranking Factors Are There?
That isn't known for sure. We're familiar with documented statements by Google engineers that there are over 200 factors. Some have an impact on each of our searches, while some get involved in the process as needed.
Search engine optimization experts have been experimenting for years to determine which factors are more important and which ones can be considered irrelevant. As in any industry, various myths persist in the SEO sphere, too.
The goal of this text is to help webmasters, but also those who have just created a great-looking website, to get acquainted with the field of search engine optimization. We'll write about the factors that can help you achieve better positions, about things that can negatively affect your performance on Google, and we'll also try to bust certain myths in this area.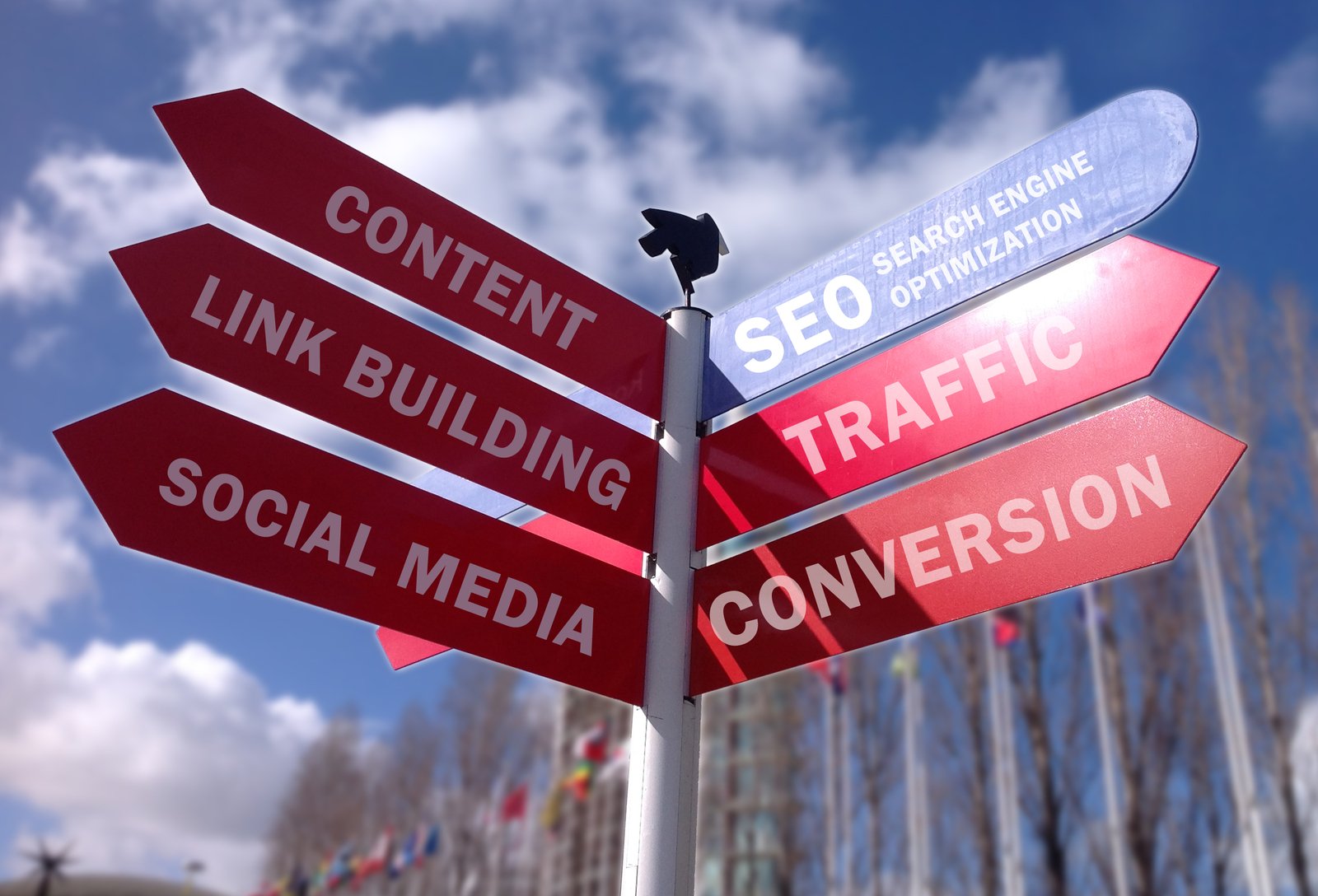 Ranking Factors That Have an Impact on Better Ranking on Google
Quality Content
Let's start with the basics. You'll find it difficult to rank for something you don't have on the site. That's why it's important to have relevant content that Google can list, analyze, and present to users in search results when they search for relevant keywords.
What defines quality? First of all, it's the content that provides an adequate response to the user's query. It isn't the length of the text that matters in terms of the number of words, but the precision and expertise. For some queries, one sentence is enough to satisfy users. Yes, sometimes it's necessary to describe a term in detail, answer numerous questions, and enrich the content – with pictures, video material, additional resources, and/or external links.
Don't skimp on content. Investigate what your target group is interested in and try to offer them answers to most of their questions. With the correct technical SEO setting of the site, you'll very quickly get good positions and a constant influx of organic traffic from Google.
Inbound Links
Almost as important as content, inbound links (or backlinks) can make an advantage and be a deciding factor for your position on Google. Search engines find large amounts of relatively similar content every day. It's considered that over 30% of the content on the Internet is duplicate. The links are the ones that determine what will be in the first place and what will be on the fifth page of Google.
Google views links as voices. The more links that come to your site, the more Google believes that you're a good source of information on a given topic. A parallel can be drawn with academic papers – mostly the best papers are the most cited and receive the most references from students and the professional public.
One of the main tasks in search engine optimization is to get inbound links to the site. There are hundreds of techniques and, in the long run, the effort in building links pays off many times over.
Domain Label (ccTLD and gTLD)
The national domain is a strong signal for ranking. For example, if you have a site on a .de domain, Google will automatically rank that site better in Germany or around the world for queries in German.
There are studies that show that users would rather click on a website that has a national domain than on a generic one (.com, .net, .info). Also, the choice of domain names with global extensions is limited, so you'll more easily find the desired name on the national domain first, which is another plus for choosing a national domain.
If you still have a generic domain, and you want to rank in the territory of the country in which you created the site and do business, then you need to suggest this to Google either by using the hreflang tag, or by selecting your country in the Search Console.
Keyword in <title> Tag, Titles, and Subtitles
There are elements that help us understand what a page is about, without reading a single word about the content of that page. These are specific tags that carry semantic value. In that sense, title tags and heading tags (titles and subheadings) are useful for search engine optimization. So, the point is in the custom title tag, which describes in a quality way what users can read if they would visit the page.
In a similar way, titles and subheadings can be placed on the page itself so that users can quickly find the section that interests them. If we put keywords in the title tag, as well as in the titles and subheadings of the page, then we significantly help users and search engines. So it's a good idea to pay attention to these elements and customize your content to best help your pages rank for keywords and related phrases.
Keyword in the Domain Name
This may not be as important as it used to be, but a keyword-containing domain name still provides a slight advantage for positioning a site on a specific keyword as well as on close keywords. It's still better to choose a recognizable name for your brand because, in that way, you ensure the acquisition of loyal visitors and clients in the long run.
In some cases, having a domain name that contains a phrase that users google brings faster rankings and better positions on this search engine.
Quality Outbound Links (to Internal Pages and Other Sites)
Google tracked links on some websites, found a link to you, visited your website, and listed the content you have. Then, why would your site stop that process? You certainly don't want Google to see your site as a 'dead-end', a place where it can't spread further on the Internet and find fresh and useful content.
That's why it's important to reference other sources in your content and link to places where your visitors and search engines can learn more about a topic. Many site owners are afraid that by linking to other sites they will distract their visitors. Research has shown that this isn't the case.
On the contrary, visitors will have more confidence in you, because they will consider you a quality source of information and a place where you can find all the necessary content on a topic. Of course, don't link to your direct business competitors. You certainly don't want to redirect your visitors there or transfer SEO authority to those sites.
HTTPS
If your domain name has SSL, i.e. encryption between the server and the user, then you'll have a slight advantage when ranking on Google, who officially published this information back in 2014 as a way to motivate site owners to apply HTTPS on their sites.
Google marked HTTP sites as insecure, while those with encryption would have a padlock icon, which increased the visibility of HTTPS sites in search results and brought a better CTR (click-through rate). Of course, there's an additional improvement of positions, especially with equal sites. The one that would have HTTPS would be better positioned in relation to the one that is on the 'unsafe' domain name.
Matching User Intent
Google is very good at understanding the intentions behind the searches we do on a search engine every day. The algorithm can assume whether you want to get information, watch video material, find out the location of a company, or want to buy a product. Your search history and behavior analysis of millions of other users provide an accurate answer to the question of what search results are ideal for your query.
When it comes to search engine optimization, the goal is to always have a type of content that can meet the intentions of our visitors and customers. The best way to find out what Google displays is to google keywords close to your business. Make a list of words that display images, videos, a map of business locations, instant answers, and then customize the pages and content on your site (e.g. video before the textual explanation, etc).
Mobile-Optimized Content
Googlebot, which makes a list of content, has been introducing itself to your server as a mobile device since a few years ago. The reason is that Google wants to see what response your server gives to mobile devices. Today, most visitors view your website via a smartphone and therefore it's more important how the site looks on a small screen than on a laptop or desktop computer.
Today, Google has an exclusively mobile index, the base from which it takes content to display on search results. That's why it's important that your site is adapted to the display on smartphones. You'll give users a better experience, and you'll also have a slight advantage at Google.
Content Availability to Google's Algorithm
If you aren't in the Google database where the results displayed in the search are taken, then users will never even get your site among the results. That's why it's important that your content is available to Googlebot, who makes the list.
There are a number of barriers that can prevent this software from passing through your site and the indexing process: from blocking access to a robots.txt file, incorrect server response, poor meta robots and canonical policy settings, to dead links, client-side rendering, or the need to log in to access the content.
Site Page Load Speed
On rare occasions, Google explicitly makes it known what a positive or negative ranking factor is. They strictly keep their patents and try to hide from the competition what is that affects the search results. However, when it comes to page loading speed, they were generous on announcements.
Speed is a direct ranking factor for both mobile and desktop results. Websites that are fast have an advantage. It's important to emphasize that speed isn't the primary factor, but it can be decisive if two sites of approximate quality of content and links are fighting for the position. The one who's faster will be ahead of the other.
Google has provided site owners with several tools to test the speed of loading sites, the most popular of which are Page Speed Insights and Lighthouse. Use them.
Using an XML Sitemap
Google's software for content listing is always looking for new texts, images, and other materials, which it can deliver in search results. The listing process is time-consuming, especially on larger sites. Therefore, it's useful to set the address book of all pages of the site in XML format.
When Google visits a site, it will first list the URLs that are in the XML sitemap, which is much more efficient than tracking links directly from the site. Faster browsing means your fresh content will be available faster on Google.
Factors That Are in the Background, but Can Affect the Ranking
The number of different domain names that link to you (it's better to get one link from 10 domain names than 10 links from the same domain name),
How old are the domain names that link to you (it's more useful to get links from portals/blogs/sites whose history Google knows than from 'young' ones who haven't been researched by Google),
Branded searches (the more keywords related to your business and service users type in the search engine, the more Google will see you as an authority),
Freshness (show the most recent and latest results for keywords),
ALT tag on images (for all important images, enter the descriptive ALT tag and do it correctly; e.g. instead of IMG00214.jpg write sandy-beach-miami.jpg),
Content without malicious scripts (when Google detects problems in your site's code, it sends a message to webmasters).
Conclusion
This was just one small but important group of positive factors to consider when optimizing your site for search engines. If you apply most of these items, you're well on your way to achieving the desired results.
Of course, success also depends on the competition. If you're competing in a competitive niche, it will take more time to overtake the others. Our advice is to create an SEO activity strategy, to regularly monitor relevant metrics, and to constantly adjust and improve your processes and activities.