Giving corporate gifts with the brand logo is not a new concept. After all, this has been done for many decades to demonstrate a company's appreciation for its consumers, partners, and employees. They are also used when we want to thank or acknowledge someone's effort for a job well done, right?
When we have good logo corporate gift ideas for customers, we are able to establish new relationships, as well as maintain current ones and maintain loyalty. While it is a great way to please or spread a little joy, this approach is part of a very profitable marketing strategy.
This is because people remember the brand more easily through corporate gifts with logos, which creates value. Furthermore, you can check more informative corporate logo gifts blogs. Good reading!
What corporate gifts with logo to offer according to each situation?
Now, you must be wondering what types of logo gifts are available at logo.ee to customize according to the needs of your business. Right? So, check out the main options and be surprised!
What is a strategy of corporate gifts with logo?
Gift ideas with logo for customers emerged as a marketing tool, which aims to increase awareness among the target audience and, consequently, sales – through the free distribution of these items.
This proposal has been put into practice since the 19th century, when some companies started giving personalized calendars to please their customers. However, giveaways became popular even in 1798, with the delivery of buttons in the election of George Washington, in the USA. Interesting, isn't it?
What are the main benefits of these logo gifts?
Certainly, personalized calendars and buttons with logo were not offered without a major purpose behind the strategy. In fact, this is an investment that offers many advantages. Next, I'll show you what the biggest benefits are. Look at that!
Your brand gains visibility – Offering free items with logo increases your company's exposure. Think that you will put the logo signs, such as colors and logo, on different gifts. Thus, people may be interested in knowing more, accessing the website, visiting or even buying a product.
When the gift adds utility or functionality, it will be a constant showcase of your business – an action that lasts much longer than a simple advertisement, for example.
The lead base increases – When distributing these objects with logo, it is possible to add other perspectives to your initial database. Try, for example, asking the recipient to fill out a small form before offering the gift with logo.
Logo gifts for workshops, seminars and congresses – Here, the options are vast and I will suggest some that can be used in your campaign, with all the details necessary to make your life easier:
Executive folder with notepad, cell phone charger, internal card pocket, cell phone holder and pen;
Charging set with smart USB cable and lightning/micro USB output, including power-bank and organizer case;
Notepad with elastic and sticky notes;
Congress folder with battery backup for wireless charging. Include a notepad with a rubberized cover and lined sheets, as well as a cell phone or tablet holder, organizer elastics and cell phone, card and pen compartments;
Synthetic leather tabletop holder with pen holder closure.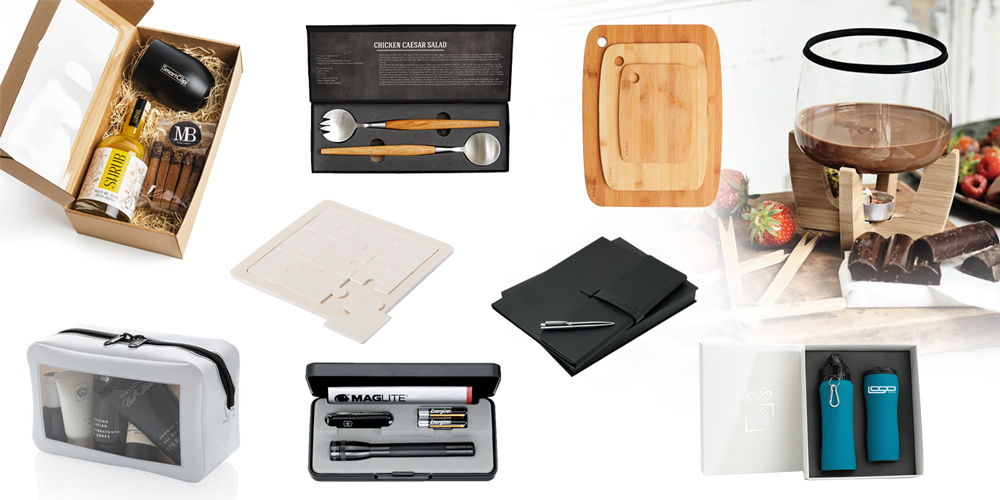 Logo gifts for training and business meetings – The same goes for business meetings and training, which can be a great time to offer the following gifts:
Smartphone virtual reality glasses for gamification meetings;
Silicone support cord to carry the cell phone. Flexible, adapts to any model or size of the device. It has a business or credit card holder with a loop to separate the device from the cord;
Car cell phone holder, which is compatible with devices up to 6 inches and has silicone fastening tabs;
Passport holder in synthetic leather, with split for card and documents;
Polyester fabric backpack with padded notebook compartment, side pockets and a zippered front;
TNT car trash can.
Logo gifts for sports client events – If your customers have a sporting streak, it is worth investing in targeted gifts:
Stainless steel, double-walled, vacuum-insulated bottle that keeps liquids hot or cold for hours;
Nylon backpack type bag;
Thermal bag with adjustable shoulder strap and front pocket.
Gifts for student events – The academic public and students in general will love to win the gifts listed below:
Polyester pouch with front pocket;
Neck pillow with 100% polystyrene filling;
Nylon beach bag, with mosquito net and reinforced handles;
Synthetic leather nickel holder;
Synthetic leather table organizer, with details in waxed line.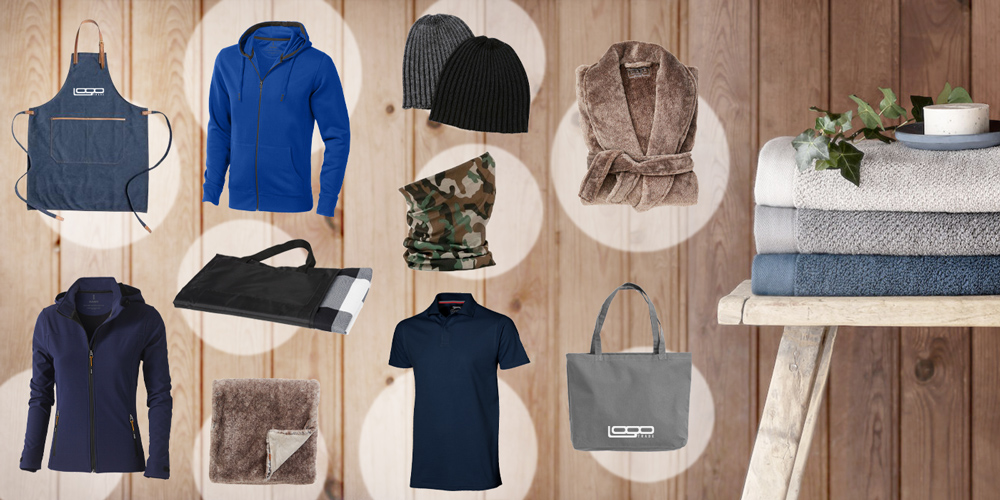 Other consumer-oriented events – In general, it is also a good idea to think about different gifts, which add value to the strategy, such as:
Cheese kit with three pieces (knife, fork and wooden board with handle);
Silicone and polypropylene (PP) lunch box, with three compartments;
Stainless steel mug with double-wall, providing temperature conservation;
Notebook with pen holder;
Inverted umbrella with a plastic handle and automatic opening;
Cable organizer with internal reel to keep cables correctly wound, saving space;
Phone charging set, including hard carrying case;
Metal keychain with synthetic leather;
Thermal tube with capacity for 4 cans of 350 ml, which keeps the temperature cold for longer and practical when transporting.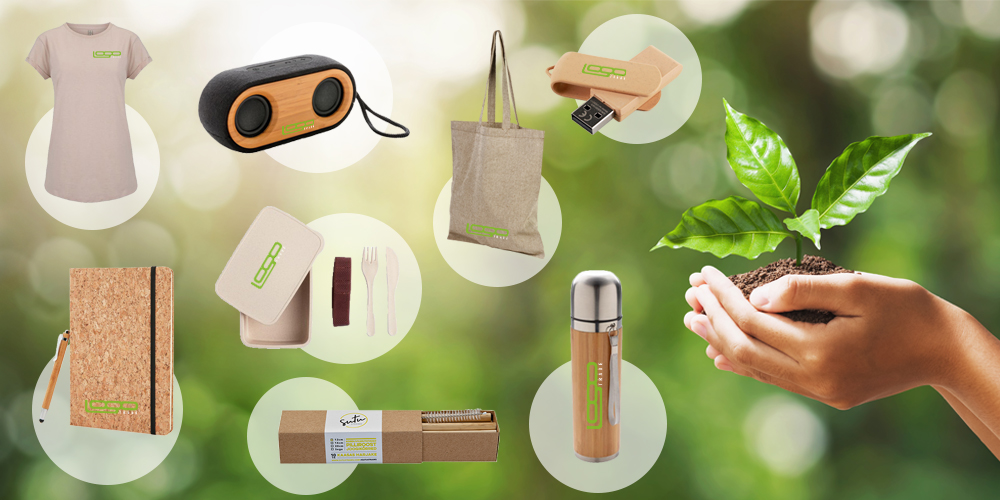 How to choose the ideal corporate gift with logo?
As you have seen, the options and varieties of corporate gifts with logo are practically unlimited. However, it is important to make the best choices. So, follow the tips!
Analyze your audience profile – Some of the factors to be considered for you to define the characteristics of the people who will receive the gift are: family status, age, sex and occupation. Think about the lifestyle they lead.
Are they men or women? Young people, teenagers or adults? What career do you have: retailers, athletes or service providers?
Take an example of a female audience between 16 and 24 years old: they probably appreciate shopping bags with the company logo, while older people may love photo calendars to hang on the wall.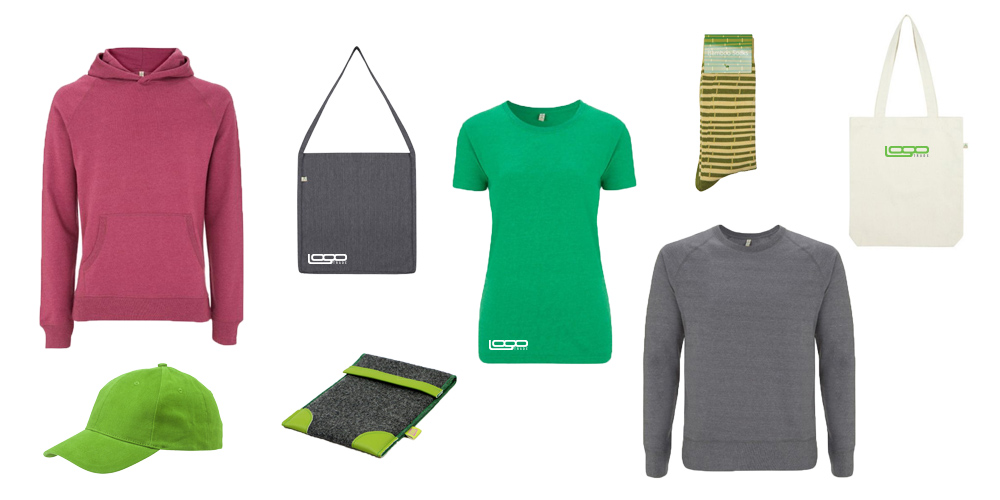 Consider the purpose of the distribution – When creating a smart gift strategy, you need to ask questions to guide your thinking, such as: why do I want to offer these things for free? Is there a greater chance of increasing sales? What do I intend to achieve with this action? Seek answers and you will find the way.
Consider the available budget – The promotional action of distributing gifts is not very different from the other marketing tactics that your team coordinates. In other words, it also requires planning and the definition of a specific budget for the purchase of corporate gifts. Therefore, set aside a part of the budget to invest.
Count on a good supplier – If you are an updated manager with marketing trends, you know that the best suppliers are those who have experience in the market, present relevant information on the company's website, such as a catalog with several options for gifts. Be aware of these details when choosing a partner.
Innovate in relation to previous gifts – Planning is part of the success of any marketing campaign, including promotional items. So, check out the previous strategies to ensure that your current idea is, in fact, innovative.
When people started using bags with recyclable material, this was one of the most successful ideas on the market. So, stay up to date with trends and follow the flow for better results.
Create an interesting and desirable gift – Don't offer customers something they don't like. Instead, give them something they use and benefit from. It is for this reason that it is important to understand the profile of the public well, because when you meet them, it is easier to please.
Get in touch with influencers – Instead of just targeting potential customers, you can target digital influencers. After meeting these people, politely ask them to try the gifts (if there is potential value for their audience).
Contextualize the item with the event – In women's week, the gifts should preferably be geared towards the female or unisex universe, those that both sexes like to use.
In some cases, it can be much more effective to give funny items that make people laugh. Useful is good, but fun is also.
Customize the toast – One of the advantages of distributing treats is being able to publicize your brand, but it is not always possible to place the logo, as this will depend a lot on the type of object. If so, try to include this as a symbol.
If it is not feasible, use the color palette of your brand's visual identity or, according to the theme of the campaign you intend to carry out. Another option is to customize the packaging in which your gift will be delivered with the application of your communication on it.
Give useful objects – Choose items that people use on a daily basis to always think about your company when using them. Mobile phone accessories, bottle openers, pens, travel mugs and notepads are great examples of everyday objects used as promotional products.
Wait for the right time to deliver – Promotional actions must be thought out strategically, in advance of the day of distribution. So, plan and resist the temptation to make deliveries before the celebrated date so as not to spoil the customer experience.
Pay attention to product quality – The quality of gifts is one of the main requirements that help to increase brand loyalty. So, when ordering your idea, look for a partner company that already has expertise in the industry so you don't get disappointed.
Promote your campaign – Creating promotions does not guarantee the success of the strategy. Your campaign needs to be supported by other forms of advertising and marketing. This includes social media calls, blog posts, videos, email marketing, printed material inside the store, etc.
Make freebie a marketing strategy – Your actions should not be an isolated campaign, but something that maintains consistency in sales tactics. Most importantly, you should talk about a specific problem or issue that your target audience can relate to and accelerate the outcome or solution.
Ask for feedback – After offering a gift to the customer in exchange for permission to contact, take the opportunity to increase your email list. Thus, it is possible to send a simple and quick questionnaire, requesting comments. Feedback will help to refine your gift strategy.
How to have good gift ideas for customers and surprise the audience?
Did you think it's over? I have a few more suggestions for you to use in your campaigns. Check out!
Create themed gifts – Themed giveaways are always a fun way to cheer people up and give you a chance to show versatility. Are the holidays coming? Show your company logo embroidered on suitcases, thermal bags, beach kit and slippers. Are you going to have a cocktail reception? Hand out personalized cups or mugs for participants to use when they get home.
Meet the seasons – A great idea for the sweltering summer months is to hand out branded sunglasses, water bottles, visors, towels and bags to make sure everyone knows your company name when customers go to the beach, boardwalk or outdoor event. On the other hand, packs, backpacks, fishing items and other accessories with logo are also alternatives that serve both the seasonal period and day to day.
Count on good partnerships – Marketing is the main way for people to know about the existence of your brand. Remember that everything that works for a company may not necessarily work for you. The right marketing campaign depends on the type of product that your organization is offering and who your target audience is.
Over to you now!
Although there are a number of marketing strategies, such as social media, email marketing and promotional actions, incorporating corporate gifts in your marketing campaigns remains one of the most effective actions to delight the customer and generate more sales.
The path to your success will be even shorter if you know how to mix them. Therefore, adopt the logo gift ideas for customers seen here and combine other marketing actions to obtain good results.