Monograms are immensely useful and eye-catching visual elements designed with interweaving two or more letters in artistic harmony. These design components have been adorning several company logos today to give them a prominent identity in the industry. Also, these designing materials also find their significance in wedding cards, posters, stationery, etc. As a logo designer, you might not understand the importance of a monogram logo design. But let me ask you what is the first thing that catches your attention when you come across a store or any online brand? Undeniably its the logo, the symbol that gives the company an identity making it different from its competitors.
We know that a logo is an image that symbolizes one's business. It lets us form the first impression of the brand and thereby helps us to take necessary purchase decisions. Interestingly, logo shape, color, type, size, font, etc play a crucial role in creating an impact on our mind. We can perceive what the company has to offer and how we can be benefited from its products and services. Of late industry surveys have disclosed an extremely interesting phenomenon. People find a company more reliable when they can identify it from its logo and in this regard monogram logos or textual patterns prove to be more engrossing and engaging.
What is a monogram logo design?
Monograms or lettermark logos are textual-pattern approaches that are developed from the initials of a company name. They are mainly the symbolic abbreviation of a company's name. The trick is to turn two or three words of the organization's name to aesthetic initials with professional typography for brand-identification purposes. Such an insignia is all about simplicity and helps to shorten an otherwise longer company name to create a lasting effect on the target market.
Monogram Logos: Origin and Usage
Let me share with you an exciting history of the monogram logos. Origination of these symbols dates back to the ancient Greek period when these were first used as insignias to represent Greek traders' name. Gradually, the community started using the symbols in their signatures and various other industries. The Greeks preferred using such textual patterns because these were easy to adapt and replicate. Eventually, the designs became part and parcel of modern corporate identity.
The significance of monogram logo design in the modern era: the new craze
Owing to the new wave in logo design there has been a massive change in the conceptualization, formation and presentation of logos. The new wave design includes elements like inconsistent letter spacing, different type weights within single words and many other artistic variations. However, the new wave is not to break from the natural progression, but it's about adding more aesthetic inclusions.
Modern-day logo design demands an elegant presentation and minimalist look and if you want to be among those top-notch brands, your logos must be appealing as well as have the essence of simplicity. Monogram logos are a perfect choice. These logos are distinctive in their own way; they have a uniqueness of their own which aren't expressed by other logo forms.
In reality, monogram logos narrate a story of the company to the target audience. These creations represent the product and service of the company and reflect to the consumers who they are in the industry.

When to choose a monogram logo design for your brand?
Creating a logo is cumbersome because you need to keep in mind what symbols would best establish your brand essence and what would resonate with the target audience. Technically, a logo must define a luxury, class and provide exclusivity. Monogram logos do the wonders they are the smart choices for today's companies and are well-accepted in the world market.
Take a look below, we provide you certain tips on when should you think about switching to a monogram logo design or is incorporating monogram design ideal for your brand:
Your Company Name is Way Too Lengthy or Technical
Keeping up with the trend is important, but the most important thing is to understand whether the new age developments would suit your company or not. You can think of using monogram design if your company name is too long or it's a technical one — concise the company name into an easy-to-remember acronym.
For example : NASA
Pictorial or Abstract Symbols are Quite common
As pictorial and abstract symbols are quite common in the industry, you might not want to use those and want to remain unique in the market. To stand out in the crowd, you can use monograms. According to the design principles, monogram logos create a visual appeal by combining initials and creating something all your own.
For example : Chanel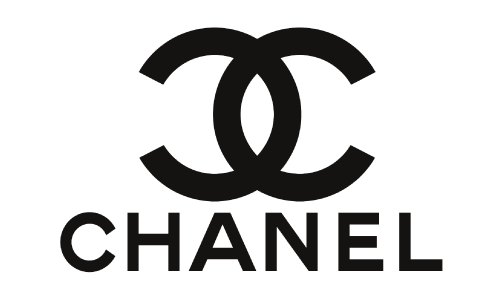 Your Have Global Client-base
When you have a global client-base, you must consider using monogram logos. It's imperative that people recognize your brand amidst fierce competition. Abstract and other logo designs might not serve the purpose and make it all the more confusing, so using monogram design make you prominent. Global market appreciates when they can easily recognize you.
Like IBM does it.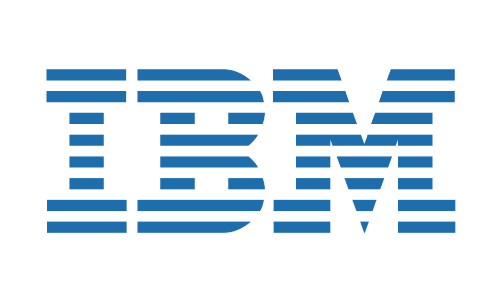 Tips to design the best monogram logo:
Appropriate color selection: Colors play a significant role in logo design and it's true to monogram logos as well. Focus on your brand color and create the best ever monogram design. Create monogram letters that reveal a lot about your brand. For instance, GE Capital uses its brand color blue and white and has developed a unique custom monogram logo.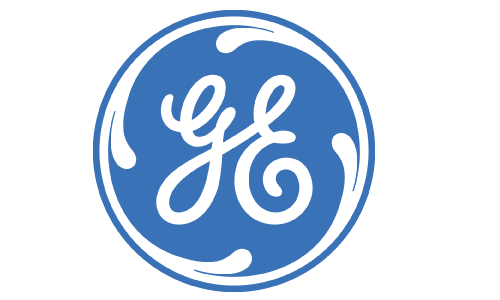 Image GE caps
Incorporate a Special Typeface: As you know monogram logos are developed from stylized letters, so it's crucial that you find a typeface that is special in all aspects and reveal your brand personality properly. When it's about monogram business logo a designer's goal should be to do full justice with the brand and its attributes that make it different from the others. For example, take a look at Louis Vuitton's.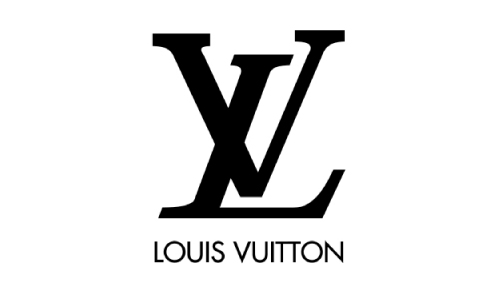 Let Characters Speak Your Story: Take example of Volkswagen monogram, it is beautifully done and expresses the company's elegance. This artistic representation makes more and more consumers flock to your brand.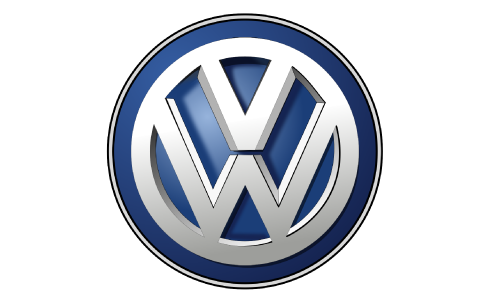 Your Turn
Every logo designer aims to touch the heart of their target audience with his best creations ever. Hence, designers have taken to monogram symbolism to attract and reflect the tone of business. There's no denying the fact that the letter-mark logos are the great brand emblems compared to all other logo designing. The logos created with monogram letters are one of the most valuable assets a designer will make for your business. These logos undoubtedly are the cornerstone of your entire brand. So, it's essential to invest wisely in establishing yourself as the most unmatched brand in your niche.
If you want to know more about monogram logos you can visit LogoDesign Team. The creative logo designing agency is revered by hundreds of its global clients and partners who stand overwhelmed by its excellent work. Get a glimpse of their work closely and get your business the unique identity it needs to stand apart in the crowd.