When considering a new logo for your business, there are a lot of things to remember. You should focus on the overall design of your logo to make sure it accurately reflects your brand and your company. You should also think about how your logo will look in the mobile app environment and check to see if it will work on various mobile devices.
In addition to this, you need to secure a trademark and copyright for your design.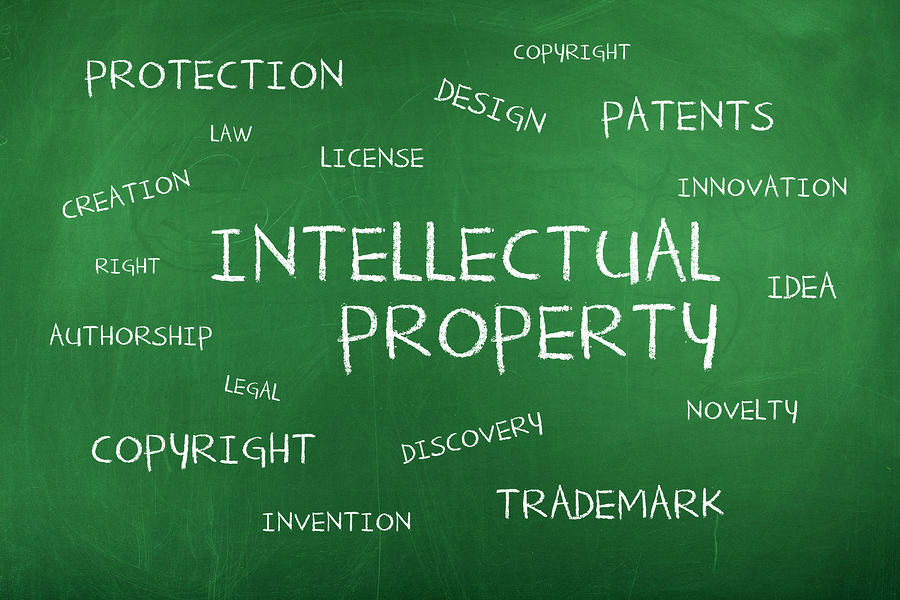 Why Worry About Trademark and Copyright?
Today, in our world of so many people being online and with so much access to information, intellectual works, music, films, and media, it is imperative that you have legal protection for your designs. Whether you are an artist, musician, filmmaker, or writer, any intellectual work should be protected by copyright law.
As a business owner, you need a trademark for your logo itself and a copyright on any textual content that accompanies it, unless it is not your property. In the case of where you have asked someone to design it for you, you will need their permission to use the logo they created as well. Even if it is based on images that you possess, the final creation that they create will be subject to copyright law. You will need their statement that they will not use it for their own purposes and that they are selling the full rights for the finished logo to you.
You can seek legal help from a lawyer who specializes in copyright law to help with this. But the number of attorneys who focus on this area of the law are few and far between. Also, legal fees for copyright and trademark can run into a lot of money. According to a recent study by nearU.pro, patent attorneys are among the highest paid in the US, with an hourly rate of $83.91 typically.
Reasons to Get Your Logo Design Patented
If you have your logo done by one of your staff, by an outsourced freelance artist, or other independent artist, then you will have to get your logo patented and trademarked yourself. This can be a complicated process and is often confusing.

Copyright Law Applies to Completed Works Based in Text
Intellectual property such as books, films, music, and any other creations are protected by copyright law. In the United States, copyright is secured at the time of creation of an intellectual work. However, in order to ensure that it is legally protected in the event of a copyright infringement issue, you must register it with the Library of Congress. In the UK, such works are protected by The Copyright, Designs, and Patents Act of 1988.
Know the Laws in Your Country of Origin
Other countries have various laws regarding copyright and trademark. So if you are from any country other than the U.S. or the UK, you need to know the rules surrounding the copyright and patent system in your country of origin.
Possible Problems with Copyright and Trademark
There have been numerous lawsuits brought by various individuals, companies, and entities that accused someone else of using their logo, graphics, music, or other types of media or advertising aspects. For this reason, it is important to be sure that your logo is unique in every regard, that you have not copied anyone else's ideas, and that it is not easily duplicable.
One of the best things you can do to ensure that no one will use your design. You can only be assured that they will not do this by having it legally copyrighted and trademarked. Remember that your logo becomes an integral part of your brand. You should make sure that it is protected, along with all of the content such as articles and website material (through copyright) and any products you create through a patent. A logo is considered one of the aspects or products that you should patent.
The Copyright Process
Remember that logos themselves are not copyrighted. They are trademarked and patented. Copyright only works with complete intellectual works such as films, audio, video, books, or any other type of work that is composed of text, text and lyrics, or text-based works. In the United States, in order to get an intellectual work copyrighted, you would follow the following steps:
1. Document your work with your name and date of initial publication with the copyright symbol preceding the date.
2. Fill out a copyright claimant form from the copyright website.
3. Include the $30 fee per work.
4. Send to the Office of Copyrights.
5. Wait for an acceptance letter for the copyright claim.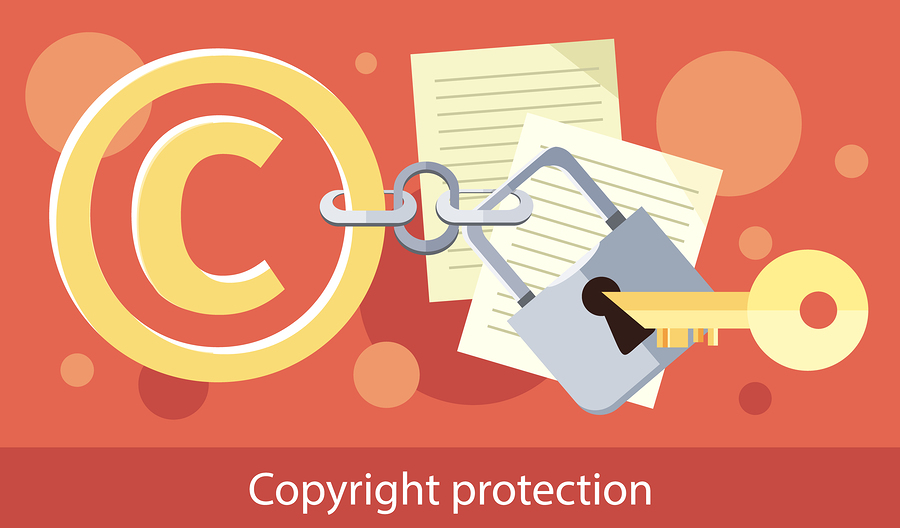 The Patent Process
A patent is reserved for a unique invention, creation, or product that is an original work and that you wish to protect from duplication or theft. You must secure a patent from the Patent and Trademark Office. Patents are reserved for things such as sound recordings, inventions, and physical items that are created by a specific individual or company. A logo does qualify for a patent.
The Trademark Process
Trademarks are also secured through the Patent Office, but they are slightly different from a patent. With a trademark, you must go through the Trademark Office and claim a trademark. This is different from a copyright because it does not usually involved text-based works. Instead, it is a unique aspect or part of your branding that is always seen on your products, website, or other locations that identifies your brand as unique. It disallows anyone else from using such aspects in association with their company and also makes it illegal for them to display, show, or capture your trademark in any way. If you decide to get your logo trademarked, it will be safe from duplication or use by others. They may try, but if caught, they will face strict legal consequences.

Difference Between Trademark and Patent
Trademark is a unique mark or identifiable characteristic that you register with your brand. Patent is the legal registration of a product that you create. In the case of a logo, you should get both. If someone infringes on your patent or trademark, you can sue them for both.
Reasons to Get your Logo Trademarked and/or Patented
It protects your company logo from being copied or stolen.
It allows you to promote your branding without the fear of it being copied by others.
It gives you a legal recourse if someone tried to steal your logo and use it somewhere else.
It guarantees that your logo will be uniquely tied to your brand.
The Best Solution for Trademark and Copyright
All of this can be confusing for the busy business owner who doesn't have time to sort through all of the legalities and laws that apply to their country of origin or sit down with an attorney to ask advice on how to get it all done. Still, you understand the importance of getting your logo design trademarked and patented. This protects you from others infringing on your unique branding.
Why Choose Logo Design Team?
One of the most important reasons to choose Logodesignteam.com. We not only help you design or redo your logo, but we also get your logo trademarked and patented for you and give you full rights to your new logo.
Getting your logo trademarked and patented. You can take all of the confusion out of the process by contacting us at LogoDesignTeam.com.
We can create your new logo, secure it with the patents and trademark office and give you full rights to your logo.
Deal with us, no worries for trademark or patents. Contact LogoDesignTeam today!