Do you currently have a logo for your brand or online business? If you don't, then you are missing out on one of the most important aspects of having a company or service that is provided to an audience. For example, look at any of the most popular brands were businesses in the world today, and the one thing they all have in common is a successful and well-branded logo design. Some companies are so successful at the art of creating a successful logo design and brand, that they don't even need to include the name of their company. This is simply branding at its finest.
At the same time, many of these companies have millions of dollars to invest in their marketing and branding teams. This also means that they probably have in-house design teams that are always working on new improvements and designs for them.
Unfortunately, most of us aren't blessed with such opportunity. However, the internet has provided us with the ability to access individuals, design teams, and design tools that allow us to create similar concepts at just a fraction of the cost — and sometimes even for free. In fact, some of the most sought-after design tools on the internet today are absolutely free online applications and software that allow users to create logo designs on the go.
That is exactly what we are going to be looking at today. Not only the top websites to find free online design software, but also what you should keep in mind when looking for the best design tools to create a professional and trustworthy brand for your business.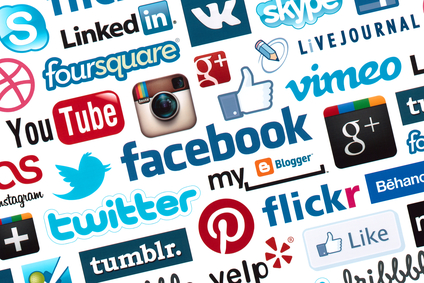 Top Free Logo Design Makers and Software
Just like anything on the internet, you're going to come across a wide range of options to choose from, no matter what it is you are looking for. Below we are going to highlight some of the top free logo makers and software applications available on the internet today. Special thanks to Oberlo for putting in the time and research to create a list of the top twelve free logo creators on the internet today — three of which we have highlighted below.
1 – Canva
Of all the design tools on the internet today, Canva has to be one of the most popular and successful to date. Through their in-browser drag-and-drop/design interface, anyone can create logo or graphic designs either off the templates provided on the site or from scratch with a blank slate. The great thing about Canva is that they also offer premium images that can be purchased on an individual basis. The site also stores all of your graphic designs within your account for later viewing and use.
2 – Ucraft
If you want to create a successful logo design, having a visual image or icon is one of the best ways to accomplish this. That is exactly what you will find with the Ucraft logo design website. With their easy-to-use interface, users can create a unique style of text for their logo design and then find a perfect icon to compliment it as well. While other logo design websites might charge you to actually download the completed logo that has been created using their software, Ucraft simply wants site users to register for a free account on their platform. After this, users can then download a high-quality PNG file of the logo for immediate use.
3 – Logastar
Another popular logo design website on the internet today is Logastar, which currently boasts more than six million logo design creations and downloads through their site. The site also uses an easy to use drag-and-drop or selection based interface that allows users to create a logo based off existing designs provided through the platform. While it is free to create a high-quality logo you have to pay $9.99 to download a high quality finalized version of the image for use.
Each of the three logo design creators and software applications mentioned above each unique in their own way. Be sure to check out each of them and see which might be able to create the perfect logo design for your online brand or business. However, before doing so also refer to our list of benefits, features, and highlights that you should be looking for when choosing a Online logo design software.
4 – VistaCreate
World-recognized design software comes with a powerful logo maker, including multiple unique, ready-to-go logo patterns and a feature-rich customizer. You're provided royalty-free photos, videos, and vectors to brand and tweak your logo. You can even build those on-demand animated logos to attract even more attention from your customers.
VistaCreate makes it easy to create any background, add design elements, change fonts, and save your logo in JPG, PNG, PNG Transparent, PDF, MP4, or GIF format use it immediately on your website, Youtube channel, for printed materials, etc. A lot of seemingly complex edits, such as making a background transparent, are one-click tasks in VistaCreate.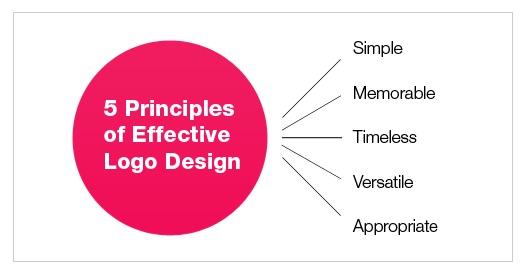 What to Look for When Choosing a Logo Design Software
When it comes time for you to search for an online design software, there are plenty of things you are going to want to look for. Right away you are going to want to see if the free software is actually free to use and if it can design a logo for you that you either gain the rights to or eventually have to pay for it. In many cases, users might be dragged through a long design process, only to find out the site is offering to upsell services or limitations that weren't originally expected.
This is a common theme among the most of the free design software and applications on the internet today. They will allow you to walk through the process of creating your logo and then on the last step of the process, users will actually have to pay to download a high quality and non watermarked version of their logo. Not only is this unprofessional, it's also wasted a lot of user time in the process.
With this in mind, if you are going to use a free logo design software, it's important to put in the time and research in the beginning so you don't end up walking through a huge process only to find out that you are going to have to pay for your image. If you are okay with this model, you will likely have to pay anywhere from $39 to $99 for your image.
However, if you are going to actually pay for a logo design, you might actually just want to invest in a few more dollars and go with a professional design team. This is something that we have been providing to our clients for a number of years now and have always made sure our clients are 100% happy with their own designs. This is something you are not going to experience when using a free logo design websites, as they often times provide no support services.

Work with Logo Design Team and Experience the Best in Logo Design
As mentioned previously in the article, the process of creating a logo design of your own can be quite complicated — even when using a free online software tool. Keep in mind that many of the free tools on the internet today are free to use, but you will likely have to pay at the end of the process to actually download and use the image.
When using any of these solutions, you will likely also fine that you are not going to be able to completely customize the look and feel of your finalized logo design. Many of these sites will simply allow you to type in the name of your business and select a clipart or icons that may be loosely associate your logo with. This is really no way to establish your brand as an authority in any industry or market space.
Treat your online business or brand with the respect its audience and customers deserve. Don't let a cheap logo design ruin your online reputation or branding. Contact us today to see how we can provide a completely custom and professional design for your company, while also providing you with a professional and high-quality logo in the process.