What is the first thing you notice when you look at a business card or on the packaging of a product? That's right, it's the logo.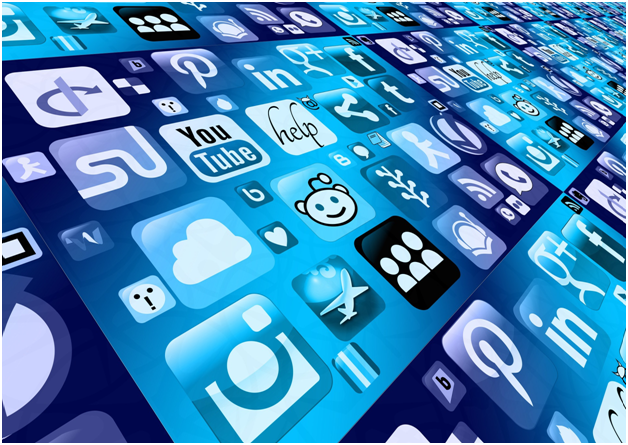 Image Credits: Pixabay
A well-made logo captures a person's attention and sticks in mind a lot better than the name of the company.
Having a logo for your company isn't an option; it's a must. Whether it is for pressure washing, window cleaning, or general cleaning services, your logo would be the first thing that will tell your customers what services you can provide.
If you are completely lost on how to come up with a logo or just concerned about the major decisions involved in designing a logo, we have put together some tips for you. So, just take a seat and go through these logo-making tips on designing the best logo for your company.
Know What You Want
Know exactly what you want your customers to think about when they look at your logo.
When you look at a logo design with the image of a dress, your mind would immediately go either to laundry, fashion, or a clothes store.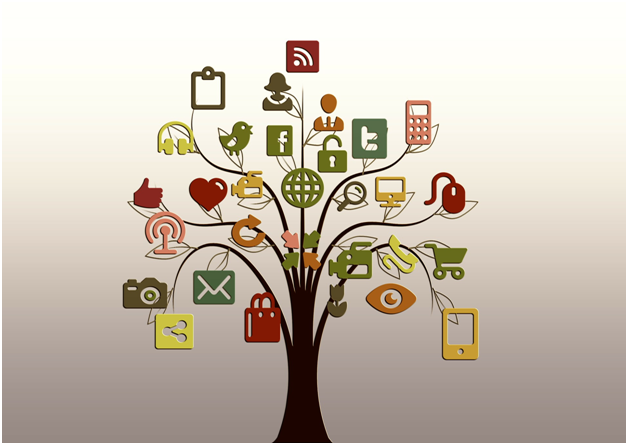 Image Credits: Pixabay
Your logo has to depict the primary purpose of your company's existence. This ensures that a customer knows exactly what you have to offer at a glance. For example, it could contain images of cleaning supplies, squeaky clean windows, or anything related to window cleaning.
It's important to know exactly what you want your logo to show your customers to make it more authoritative and professional. Remember that through your logo, you're making a first impression.
Aim for Simplicity
Overcrowding the logo is a major mistake you must avoid. As mentioned above, logos are designed to capture a person's attention. If it contains too much detail, it will require a lot of time to process, and hardly anyone would be able to understand it. That defeats the whole purpose of why it exists.
It should be designed so that the average person would understand immediately that your logo represents a company that provides window cleaning services. It shouldn't contain other unnecessary information that would cause a person to mistake it for something else or get confused about what it represents.
Study Your Competition and Do Your Research
A good way to figure out logo design ideas and what the customers would want is to study the designs of your competition. It'll help you understand the trends and the most popular style for window cleaning companies.
The internet provides a wide range of logo designs at the click of a button. You can find millions of ideas conveniently. This will help you understand what window cleaning service logo styles are supposed to look like.
Make Your Design Unique
A unique design is essential for any company that wants to stand out from the competition. However, a copycat design will only make your company look like it is behind the times, and following trends too closely can make your design look desperate.
Instead, focus on creating a timeless design that accurately reflects your company's values and mission. This will help you create a lasting impression on potential customers and partners. Then, with creativity and attention to detail, you can create a unique design that will make your company shine.
Make It Eye-Catching and Pay Attention to the Proportion
How many colors, images, and shapes determine how eye-catching your logo will be. Again, don't overcrowd it, but don't make it too scanty because it will look boring.
If you want to use just one object, you have to make it bold for images and shapes. If you want to use more than one, then arrange them proportionally according to their importance. For example, if you want to use an image of a hand wiping away at a window, the window itself should be bigger than the size of the hand.
When choosing colors, the maximum amount you use is three. Any more than that would begin to look like the color palette of a child playing with colors. A very timeless color combination is black logos or black and white logos.
They stand out without looking bland or too colorful. However, you can use other colors like blue and gray. You can never go wrong with those two combinations because they are ideal for window cleaning services and even cleaning services in general. They are the perfect combination because they provide clarity and boldness.
If you want to go a step further and use warm colors, you can go ahead, but they should not be too bright.
Always remember when picking colors for your logo, you should focus mainly on cool colors. This is because they represent purity, nature, and, most importantly, water.
Decide on the Type of Style You Want to Use
The main types of logo styles are font logo design, image logo design, and abstract logo design.
The font logo design can either be one letter, an abbreviation, or a word. Remember to keep it short so a person can read it at a glance.
The image logo design can be a silhouette, a cartoon, or a picture of something. Remember to pay attention to proportion and placement when using this style.
Abstract logo designs are just shapes that are aimed at changing what an object is supposed to look like. They could be made in a weird, fun way that indirectly shows the main idea of window cleaning services.
Create Your Design
Now that you know how to create your design, you can communicate exactly what you want and expect a designer to get your idea. Then, create a unique and perfect logo for a window cleaning company that meets all your specifications.
Conclusion
Knowing what you want and expect in your design is crucial to creating a perfect logo. Reading everything in this article will provide enough information to help you create the best window cleaning service logo design you need.
Your logo goes a long way in the publicity of your brand. It embodies what your company is all about. Sometimes people remember your company from the logo, not even the name. If you follow the tips we have put together, you will come up with an excellent logo for your company.