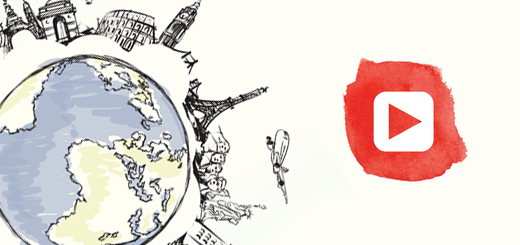 Do you have a YouTube channel? If the answer is no, then the harsh truth is that you are lagging far behind in the marketing business. It has become not only a trend, but also a very obvious necessity in the marketing world to have a visual entity of all your products so that the customers can have a clear idea of what you are selling or trying to sell.
No matter what you want to advertise, a visual presence in this extended media is very important. YouTube is not a social media site where you can only get music videos or sports events clips, but it works as one of the most helpful SEO factors. Have you ever wondered why your site is not ranking on the internet? It might be because you haven't linked your site to a relevant YouTube channel.
What is YouTube and how it helps your business?
YouTube is much more than what we generally think it is. If your idea of YouTube is restricted to only a search engine for videos, then you must increase your knowledge about YouTube as a social media, a place to communicate to the audience, a hosting service and also an advertisement platform. If you make relevant videos and upload them to YouTube, then surely you will see how this online platform works brilliantly to advertise your product.

How to make a SEO friendly YouTube video?
Are you having the misconception of YouTube videos? Do you think it amounts to nothing other than having a webcam? This idea is out of date. Yes, there are those with charming personalities who make their money with a webcam and homemade videos but this is not the only use of YouTube.
•  First, make a story around the product that you want to advertise through the video. The story must be arresting enough to hold the attention of the viewers. Add a beginning, an end and of course a section on the importance of the product in your story. Ask yourself, would you like a story if it was not interesting enough?
•  You have to edit the video such that you present interesting sections. Watch a few editorials on how to do this.
•  Humour is a key to success in the YouTube industry. Avoid dull recitation. Who likes to watch a slow and boring act? Always remember that you have just a few minutes to give the viewer all the information they need. 
•  Add sub-texts to the video to shift attention. It will not only help the audience to keep the highlights in mind but also add a variety to the video.
Does it really work?
The simple answer is yes it does! And the complex answer is, you must know how to do it well.As per  reports 6 billion hours of videos are watched every month and an average user spends around 40 minutes on YouTube each day. So there must be something that really works. Do your own YouTube video today and nail it.

Enhance your brand! Make a Promotional, Explainer,Corporate, Infographic video today.
No matter what type of personal brand, business or organization you are running, having a great first impression means everything. One of the best ways to deliver a lasting impression is through the use of a high-quality logo and professional images and designs throughout all of your products and branding.
Try us out for a free quote, and we will show you how our professionals can produce your animated video for you with ease.
Contact us and see your company prosper.
You can thank us later!