Do you have a great logo for your business? If so, great! If not, you may want to consider sprucing up your logo to reflect your brand in a better light. We can provide this service to you, and we also have a reseller program that you can provide for your clients as well.
How to Make Money Offering Logo Design Services
If you would like to make money with logo design or have a current design business and not already offering logo creation, we have a reseller program that you may want to take advantage of. The reseller program is a White Label program that allows you to resell logos and design services within your name. You don't even have to give us credit, yet we will do all of the design work for you.

What is White Label?
White Label is a term that refers to the branding of a product that is sold to you to resell under your company brand name. It is perfectly legal and carries no fees or special requirements. You just purchase the product or service at wholesale prices in the same way you would any product or service from a wholesale vendor, then price the retail at whatever price you want to and keep the profit.
You are on your own as a reseller and need not refer to us at all.
We will always help you, though, by producing fantastic logos that will keep your clients happy while you cash in on the benefits.
Steps to Getting Started with Logo Design (White Label)
To get started with our reseller program, the first thing you will need to do is complete an application on our site. After that, it's just three simple steps to start increasing revenue and making more money from your site.
Promote and offer logo design services on your website to customers. They place orders through you.
You send us the order for the logo design and we will produce the logo your customer wants and will be happy with.
Your customer gives you credit (and the money), and we take a cut of the profit from our original designs.
If you have an audience that is already looking for logo design work, our reseller program can earn you a much larger commission versus promoting a logo design related affiliate offer.

Pricing and Profit Margins
Price your logo designs in a similar way that you would with online products. Consider us the wholesaler who is selling you the logo which you will resell online to your clients. You should price your logos slightly higher than our price so that you will make a profit from the logo. You keep the difference between the price you ask your clients to pay and our wholesale price.
To get started on the Logo Design reseller program, contact us and tell us how much work you expect to have from your clients and we will quote you the best discount rate for our designs.
If you want to create your logo design empire, consider going one step further and get resellers of your own too. Some of your satisfied customers who are happy with the work we (you) do, would be great prospects for reselling second generation designs.

Advantages to Going into a Reseller Partnership with Logo Design Team
If you would like to jumpstart your business to include logo design, this is the perfect opportunity to do that. By setting up your own logo design business and using the talents of our design team you can reap the profits and rewards of helping your customers have a great logo design for their brand.
Some of the other advantages of joining the reseller program include:
Creating a side income for your business– One of the best things about joining our reseller program is that you are creating a side income for your business. One of the main reasons businesses don't succeed is due to a lack of reserve funds to expand and maintain their business. By having a side logo design business through our reseller program, you will be able to generate a good extra income that will help you keep plenty of money on reserve to grow your business.
Expanding on your related business– We recommend investing in the logo design reseller program if you have any related business that will complement it. Some examples of related businesses might be web design, photography, social media management, promotions, and such like. By offering custom logo design, in addition to your other services, you will create a colocation of services model that customers will appreciate so that they don't have to go outside your company for logo design and similar services.
Show customers that you have great resources and connections– Even if customers find out that you are having us design your logos, it still shows that you have vendors for services that are premium in quality and that you want to provide the best for them. Different companies have different policies regarding how transparent they decide to be with customers on who is doing the designing. In general, it is perfectly legal to state that your company is designing the logo, then go to us for the design, as long as you have such agreement with us. We are no more than a "vendor" to your company in this situation, much like any company has relationships with vendors of other products and services. If you choose too, though, you may tell people you have a vendor which provides logo design for your company. Keep in mind that if you do decide to tell them our name, it is possible they might go straight to us in the future to avoid the middle man cut. So it is advisable that you keep that yourself. You have no legal or ethical obligation to tell the name of your vendors to customers.

Offer them a discount on quality services– By going through our reseller program, you will be able to offer customers a discount on logo design. Price your logos whatever you choose, keeping in mind our wholesale price, which is lower than our retail price. Then you can tell your customers that you can offer them discounts on logos through the reseller program.
Offer more services than what you have already– Joining the reseller program is a great idea for startups because it widens the number of services you can offer to your clients. By providing more services and products, you will be able to expand your offerings to include other options and thereby improve your credibility and reputation as you grow.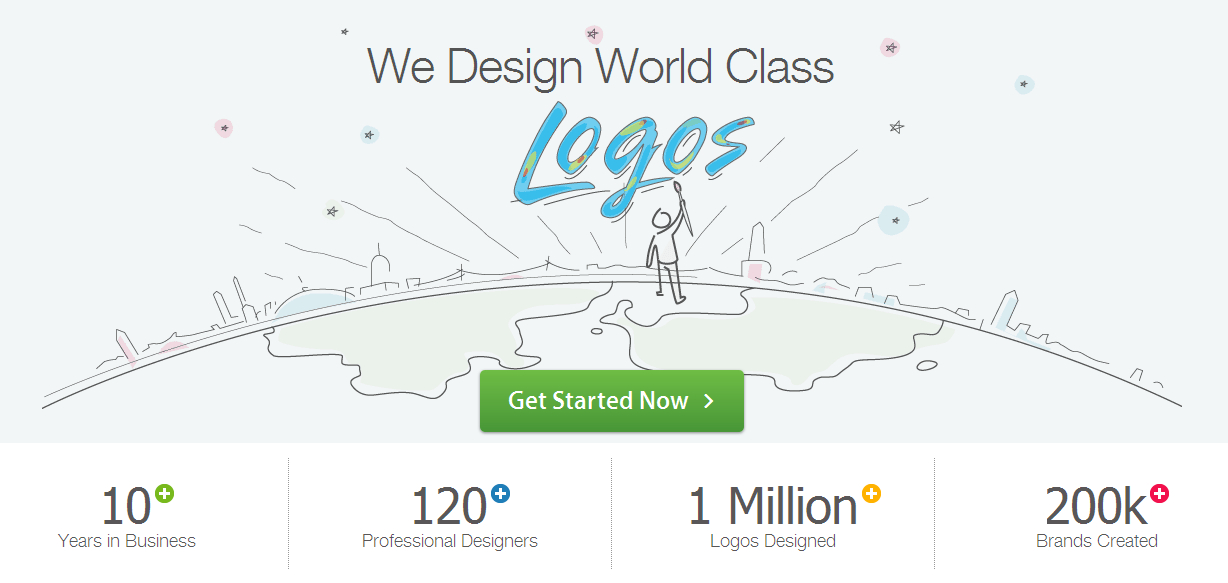 What about Trademarks?
We will also take care of all of the trademark issues that you have to deal with, so you don't have to worry about that part. Copyright and trademark laws can be confusing. But, by having us as a business partner, you will be able to create a second income for your business while establishing credibility for logo design.
Your customers don't care where they get their great logo, as long as it's great!
Here are a few examples of some of our work from our online portfolio:
https://www.logodesignteam.com/logo-design-portfolio.php
Take a look at these examples as a frame or reference and then let us know if you have questions about what we can do when you join our reseller program.
To apply for our reseller program at Logodesignteam.com, go to:
https://www.logodesignteam.com/logo-design-reseller.php
You know it's a better option to go for. For any queries, contact us here. We'll be glad to listen you out!