What do you associate a bitten apple with? With a man who wanted to eat it and a well-known company that produces various gadgets. Today we will talk about the second example, where symbols, inscriptions, and images are used to create logos that have become an integral part of the development of any business.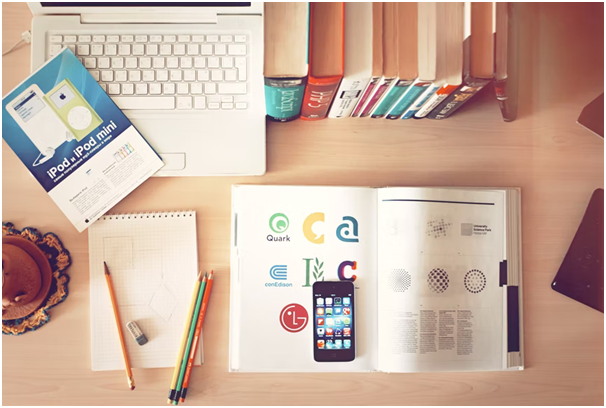 Image Source
Why is logo design important?
The logo means graphic signs, pictures, and symbols that various organizations, companies, and enterprises use to increase awareness among consumers. In other words, a logo is a trademark associated with a particular brand.
When a person enters the page of your online store, the first thing they see is a logo that can impress a potential client or, on the contrary, go unnoticed. It depends on the quality of the logo. A well-designed logo can:
make your store stand out from the competition;
earn the trust of the client;
help in promoting the store both online and offline;
act as legal protection of the company's rights to goods;
make products unusual, and add a distinctive feature.
With the help of a logo, the image of the company is created. You must give your brand logo the attention it needs to properly represent the business. Therefore, the creation of a logo is an investment.
Take a look at the selection of the best eCommerce logos of 2022 for inspiration. These designs have already become world-famous and popular (Amazon's logo, Lacoste, Starbucks, etc.). Even on first eye contact, almost everyone will name which company the logo belongs to. Doesn't this factor prove their effectiveness?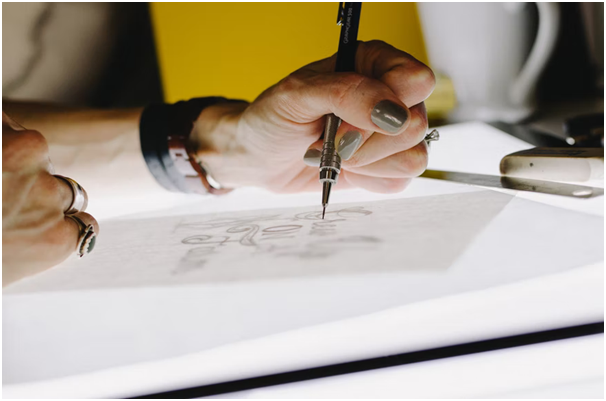 There are many different types of logos available. The main criteria that a good logo must meet and that you should consider when designing it are simplicity, memorability, universality, and uniqueness. The last criterion is extremely important and should be central to the concept of logo design. Let's take a look at the steps involved in creating a quality eCommerce logo.
1. Study your competitors
To get started, be sure to identify the main competitors in your business and study their logos in order to create your own original logo design. For example, you can take a completely opposite range of shades, etc.
2. Seek inspiration
It can be difficult to invent something new from scratch. Therefore, you need to look for examples for inspiration in the form of pictures on the Internet, on design sites, read articles related to your business, etc.
3. Make a draft
Fix the emerging ideas on the draft. Take a piece of paper with a pencil and sketch everything that comes to your mind, and write down your ideas. And it doesn't matter how many such drafts and different templates will be – you never know what will come in handy in the end. You can use screenshots of your favorite logos from the various programs you use, etc.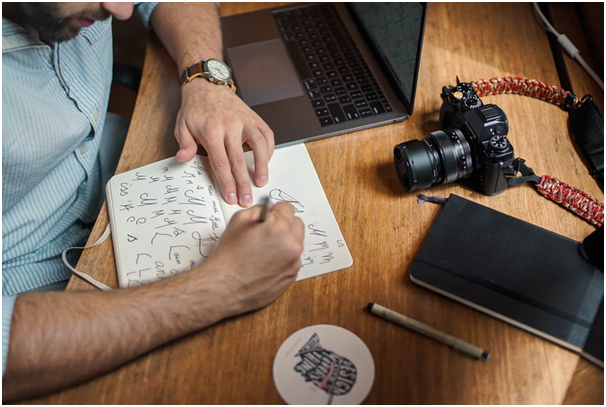 4. Get someone else's opinion
Show the sketch of the logo to several people (friends, colleagues, family members, or clients) and ask them to express their opinion. After some time, ask them to reproduce it on paper – this way you will check how easy your logo is to remember.
5. Experiment with design options
Create several logo designs in different colors using different icons, pictures, and fonts. Manually or with the help of the logo creator – it doesn't matter. Then test each option on a variety of media and surfaces to determine the best one.
Creating branded content involves the presence of a logo in pictures, videos, emails, and so on. Therefore, you need to check in advance how advantageous the logo looks in different conditions and formats. Free image editors and free video editing software can help with this.
Icon. The logo of an online store should be related to what this store sells. Therefore, the icon can be anything: household appliances, cosmetics, clothes, or any other goods. Also, the association cannot be ignored.
Color. Color can attract customers or scare them away, depending on how well it is chosen. For an online store, it is best to choose red, blue, or green, as well as their shades. If you are not satisfied with a one-color logo, you can use from 2 to 4 colors if they are combined with each other.
Font. The font must be legible in any size (from a business card to a banner), should be proportional to the icon, and exclude small details (curls, serifs, and curved lines). Direct and easy to read fonts: MagistralC, Souvenir, Micra, etc.
Composition. The location of the icon and the inscription on the logo relative to each other can affect the overall perception of the composition. You can shift the focus to an icon or an inscription, try different arrangements of elements, and change their size and distance between them.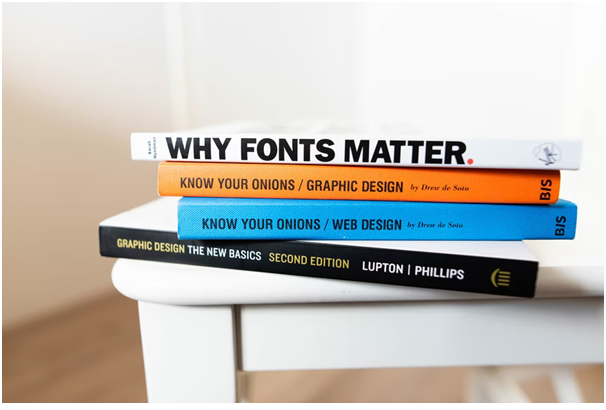 Some useful tips
Finally, we bring to your attention a few useful recommendations designed to make it easier for you to create a logo for an online store.
1. Be concise. In most cases, one icon and an inscription is enough, which contains either the name of your online store, a motto, a call, or any other short phrase.
2. Use fewer fonts and colors. Try to limit yourself to one font. And usually the most stylish and effective are one-color and two-tone color combinations, complemented by shades.
3. Don't try to fill all available logo space. Leave some free space around the edges of the logo, as well as between its elements. So you will facilitate the perception of the logo in a small size.
4. Create a logo in vector format. This will save you a lot of time and effort and will allow you to place the logo without loss of quality on surfaces of any size.
5. Don't copy your competitors. Analyze their achievements, draw conclusions, learn from experience and create your own unique online store logo that will be better and more efficient!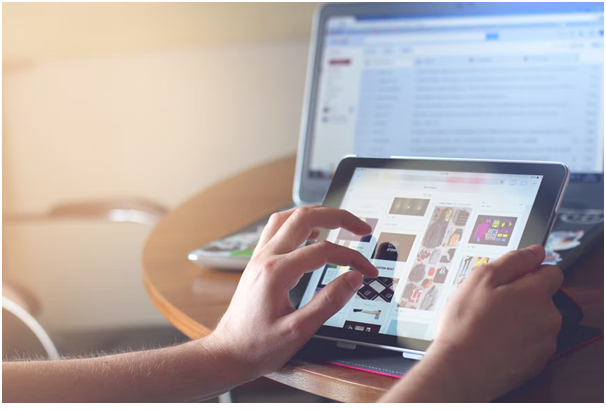 Tools and options to create a logo
There are several ways to make an original logo:
However, remember that creating a logo is a complex process that requires special skills in working with graphic editors and video editing, the ability to combine different colors, knowing the color psychology (the influence of color on human consciousness), and much more.
Drawing the logo yourself is the most economical way, but can be time-consuming. Ordering a logo from a designer or design studio will save time, but will be pretty expensive. And using an online logo maker can be a quick and relatively inexpensive solution, especially if you are inexperienced.
Checklist for creating a quality logo
A small test will help you to make sure the quality of the logo:
1. Do at least 3 people like your logo?
2. How does it look in black and white?
3. Is it easy to recognize it upside down or reduced in size?
4. Does he have harmoniously chosen colors, pictures, and font?
5. Does it lack intricate details?
6. Is it adaptive (how does it look on different surfaces, objects), memorable?
7. Do you have a vector version of the logo?
If the answer to at least one question is negative, you should work a little more on the logo. If all answers are positive, congratulations on your excellent and high-quality logo.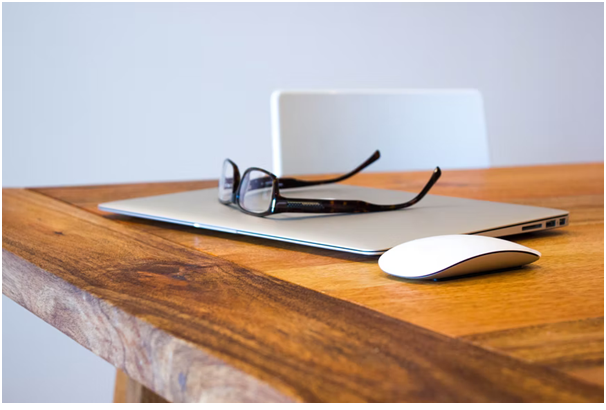 Conclusion
The logo has long been an integral part of any company. It would seem like a simple image, but look at how many features and functions it includes. In this article, we tried to bring you up to date and talk about how to create a quality logo for an online store that will be remembered. Now it's up to you. Go for it!