While the convenience and speed of digital interactions have become an integral part of modern professional lives, there is something distinctly powerful about tangible exchanges. This is where classic business cards come into play. Though small, these pocket-sized introductions have the potential to leave a significant impact. But how can you ensure your card stands out from the stack?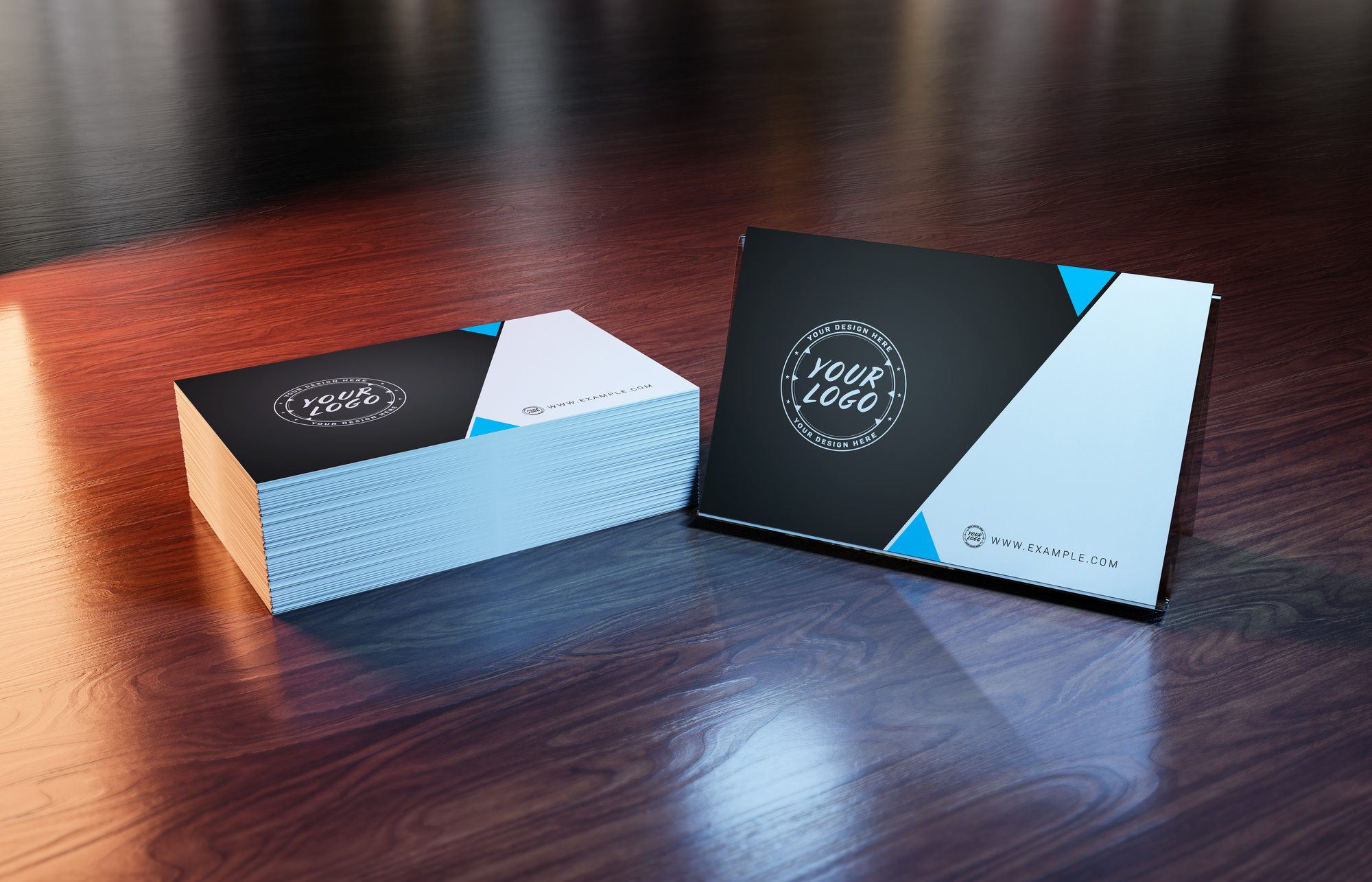 Here are some effective ways to craft memorable business cards:
1. Choose A Unique Card Material
Stepping away from the traditional paper card can dramatically elevate your business card's impact. Unique materials not only intrigue but also create a tactile experience that enhances memorability.
Here are some innovative options to consider:
Wooden Cards: Natural, sturdy, and eco-friendly, wooden cards give a rustic vibe and show a commitment to sustainability.
Metal Cards: Sleek and modern, these cards signify luxury and are long-lasting, ideal for those in premium industries.
Transparent Plastic Cards: Futuristic and cool, they offer a see-through aesthetic that can be both functional and visually striking.
Textured Cotton Cards: Soft to the touch, they offer a premium feel and are perfect for those who want elegance with a twist.
Choosing a material that resonates with your brand and message can set you apart, ensuring your introduction is anything but ordinary. However, remember that the final look and feel largely depend on the printing quality. That said, for optimal results with unique card materials, consider working with established printing companies such as Coast Print to achieve high-quality outputs.
2. Opt For A Minimalistic Design
Embracing minimalism in your business card design can be the key to standing out in a sea of clutter. Minimalistic designs prioritize clarity, ensuring every element serves a purpose and complements the overall look.
To achieve this streamlined aesthetic, keep the following tips in mind:
Limit Information: Less is often more. Stick to essentials like name, title, and primary contact details.
Prioritize White Space: Allow plenty of breathing room between design elements. This not only looks clean but also emphasizes the content.
Simple Fonts: Choose readable, clean fonts. Avoid overly decorative ones that can distract from the message.
A well-executed minimalistic design can convey professionalism, elegance, and sophistication, ensuring your business card leaves a memorable impression without any excess.
3. Inject Personality With Color
Color can be one of the most powerful tools when crafting a business card that resonates. Not only does it capture attention, but it also conveys emotions and sets a mood. With the right color palette, you can make a lasting impression that aligns with your brand's personality.
Here are some tips to use color effectively:
Understand Color Psychology: It's essential to understand the psychology of color as each color evokes different feelings. For instance, blue conveys trust, red is bold and energetic, and green reflects growth and tranquility.
Limit Your Palette: Choose a primary color and one or two complementary shades to ensure a cohesive look. For instance, you can opt for shades like white, black, or gray as bases and introduce accent colors for a pop of color.
Consider Industry Norms: While you want to stand out, it's good to recognize industry-standard colors and decide if you'd like to conform or contrast.
Use High-Contrast Colors For Legibility: Make sure the text stands out against its background. If there's not enough contrast, the card's information could be lost.
By weaving color into your design thoughtfully, you'll infuse your card with personality, ensuring it doesn't just blend into the crowd.
4. Incorporate Interactive Elements
Taking your business card to the next level often means going beyond aesthetics. By integrating interactive features, you can create an engaging experience that serves as a bridge between the tangible and the digital. This not only intrigues but can also extend the conversation beyond the initial interaction.
For a truly interactive touch, consider these strategies:
QR Codes: When scanned using a smartphone or a dedicated scanner, quick response (QR) codes can quickly direct the user to specific online content. As such, consider embedding a QR code on the business card to serve as a digital gateway, leading potential clients or contacts to a personal website, an online portfolio, or even an introductory video, providing richer context than the card alone.
NFC Chips: Near Field Communication (NFC) enables short-range communication between compatible devices. Embedding an NFC chip in a business card allows for seamless sharing of digital content. With a mere tap on a compatible device, one could access a digital resume, promotional offers, or other personalized data.
Augmented Reality (AR): AR superimposes digital content onto the real world through a device's camera. By integrating AR into a business card, the card can 'come alive' when viewed through a specific AR app, displaying 3D graphics, animations, or supplemental data. This fusion of physical and digital provides an immersive experience.
Embedded Videos: Incorporating microchips into business cards that can play videos adds a dynamic element. When these chips are activated, usually with a press or touch, they play a brief video, serving as an innovative way to present a brand narrative or a snapshot of one's work, engaging the viewer on a multimedia level.
By blending the physical and digital realms, interactive elements offer recipients a deeper dive into what you or your business has to offer, ensuring your introduction remains top of mind.
5. Prioritize Readability Over Creativity
While creativity sets your card apart, the primary function of the business card—conveying information—must not be lost in the design. Striking the right balance ensures the recipient can effortlessly connect with you after your initial meeting.
Here's how you can emphasize readability:
Clear Fonts: Stick to typefaces that are easily legible, even at smaller sizes. Fancy scripts may look appealing, but if they're hard to read, they're unsuitable.
Sensible Sizing: Your name and primary contact details should be the most prominent. Avoid reducing font size excessively to fit more information.
Limit Design Clutter: Keep backgrounds and images subtle, as overly intricate designs can distract from the card's main content.
By ensuring your business card prioritizes readability, you ensure that its primary objective—to serve as a tangible reminder of your interaction—is effectively met.
6. Emphasize Quality Over Quantity
When it comes to business cards, the adage 'quality over quantity' holds true. Instead of flooding events with flimsy, forgettable cards, provide a select few with a premium, enduring impression of your brand. Investing in quality ensures the recipient views you in a favorable, professional light.
Here are ways to ensure top-notch quality:
Thick Cardstock: Opt for a weighty cardstock that feels substantial in hand. It signifies durability and professionalism.
High-Resolution Graphics: Ensure all logos, images, and design elements are sharp, with no pixelation.
Professional Printing: Rather than DIY, work with a reputable printing company known for precise cuts, consistent color reproduction, and quality finishes.
Choose Premium Finishes: Consider touches like embossing, foil stamping, or spot UV coating for a luxe feel.
Delivering quality ensures each interaction counts. By presenting a premium business card, you communicate that you value both your brand and the person you're connecting with.
7. Size Matters–Stay Standard
In the pursuit of having a business card that stands out, playing with unconventional sizes and shapes can be tempting. However, a card that doesn't fit standard wallets or holders risks being misplaced or discarded. While creativity is encouraged, adhering to standard dimensions ensures your card remains practical and portable.
Here's how to get the size right:
Stick To Standard Dimensions: In the U.S., the typical business card size is 3.5×2 inches. Staying within this size ensures easy storage.
Avoid Overly Elongated Or Square Designs: These can be tricky to fit in most wallets and cardholders, increasing the likelihood they'll be set aside.
Limit Die-Cut Designs: While unique shapes can be eye-catching, ensure the final design remains functional and can be stored easily.
Test Storage: Before finalizing your design, test how it fits in various wallets, purses, and card holders.
By prioritizing standard sizing, you balance creativity with practicality, ensuring your card remains a convenient, lasting reminder of your brand.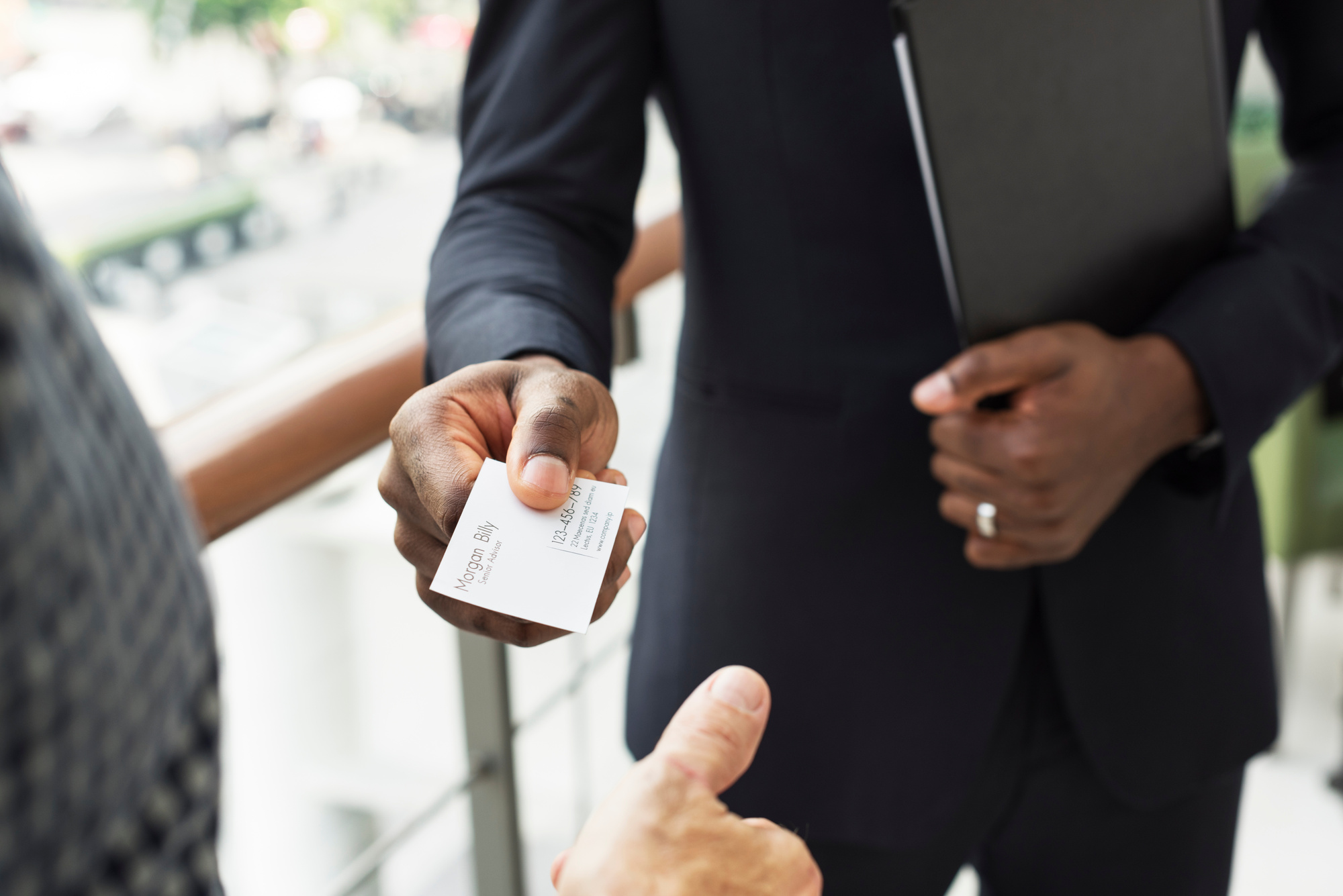 8. Stay Updated
In today's fast-paced world, change is the only thing that remains consistent. A business card, while tangible, should reflect your current professional stance. Outdated information or an old design can hint at stagnation, undermining your brand's credibility.
Here are tips to ensure you remain current:
Continuous Review: A lot can change in a year. So, set a yearly reminder to assess the information and design of your card.
Monitor Design Trends: While classic designs endure, it's wise to know what's trending. You don't have to follow every trend, but being aware helps you stay modern.
Update After Major Changes: If you switch jobs, get a new phone number, or even change your professional title, update your cards immediately.
Seek Feedback: Every once in a while, ask colleagues or friends for their opinion on your card. Fresh eyes can help you spot areas for improvement.
An up-to-date business card conveys diligence, attentiveness, and professionalism, ensuring every handover leaves the desired impression.
Conclusion
Business cards are an extension of your brand identity, representing you professionally. By investing time and thought into their design and distribution, you're not just handing out a card—you're making a lasting impression. In an age where everything seems fleeting, leave your mark with a memorable business card.