Have you ever thought about how important logos are? They brand a company, a school, a military legion, or an organization. They provide an immediate understanding of what it is you are dealing with.
For universities, logos are particularly important. They provide students with a feeling of belonging to a reputable institution with a glorious history. That's why, when having a logo became a new norm, many universities hired professionals to create the most recognizable
logos.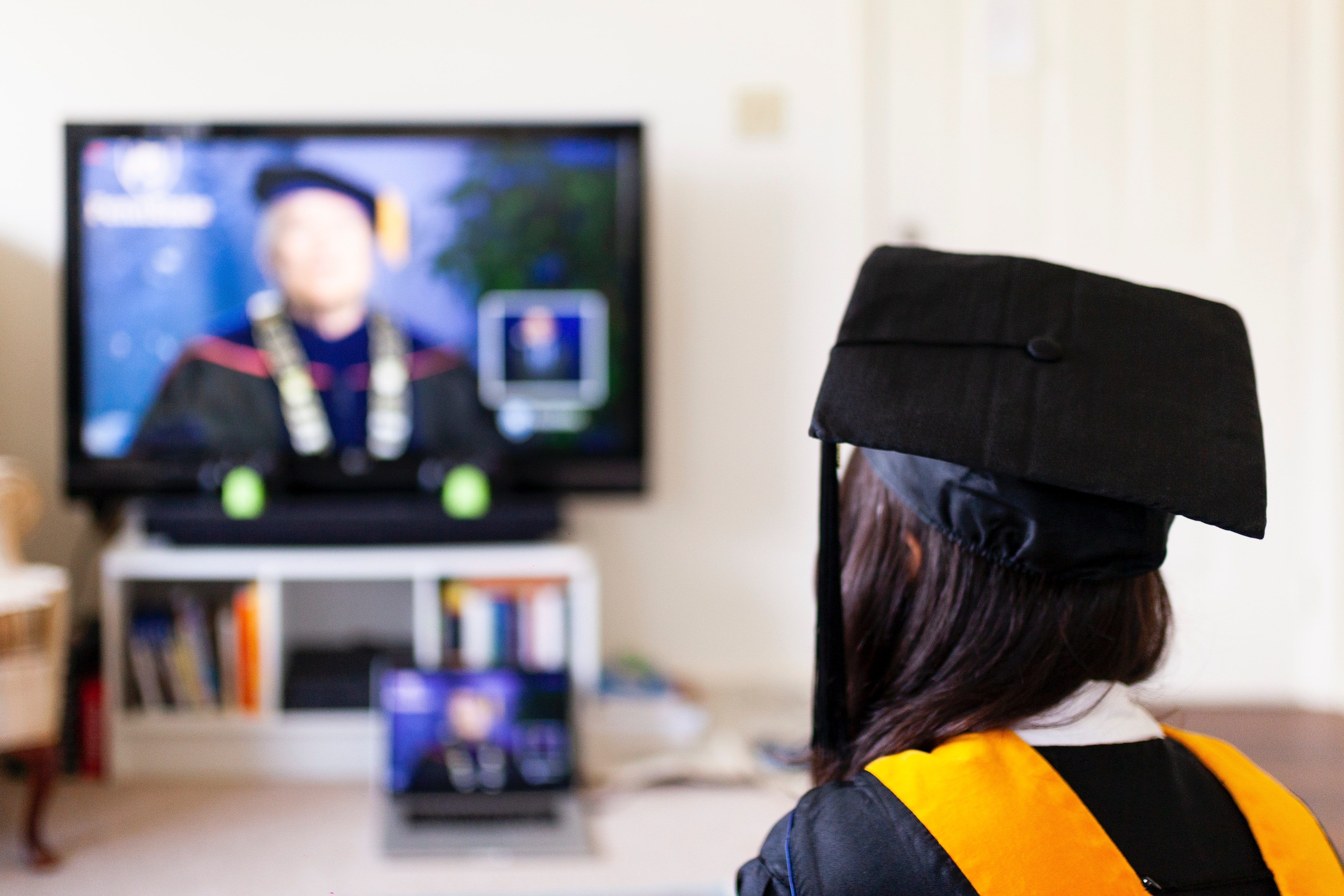 Hiring a pro is actually a good tradition. Instead of losing hundreds of dollars on someone whose qualification is hard to verify, it's better to find a specialist to do the job.
Students know this for sure because they have been using essay writing services for years now. They are used to hiring real professionals in writing, and many students have already witnessed them doing their magic.
Yet, some companies have already compromised themselves, so it's better to spare another minute and check the market for decent players. If you want to buy essay online and forget about all your worries, find a reliable service provider and go ahead.
Getting back to the topic, the school logos unite current students, alumni, and faculty. They help people network and stick together, building a community. However, of course, logos are part of art. They are studied, compared, and ranked based on the features and design they entail.
Below, we'll discuss the best university logos of all time to find out what makes them so special.
University of Texas
The University of Texas has a very simple but memorable logo. It depicts a longhorn silhouette of a bull and hasn't been changed since 1961. It remains one of the most iconic college sports logos. Moreover, it proves that a single-color design always wins.
Harvard University
Harvard University indeed has one of the most recognizable logos in the world. It was created over two hundred years before it became an official logo. Today, it represents the mottos and symbols of the university, proclaiming its glory. A shorter version of its logo, the letter H, is used by college sports teams.
The State University of New York
Using letters and simple shapes to create a logo for a well-known university is a common practice. The abbreviation SUNY in the middle of the logo stands for the State University of New York. Yet, it also plays on the word "sunny," which is also emphasized by the circle
surrounding it.
Michigan State University
Logos are used to communicate the message. MSU utilizes a silhouette of Spartans to reflect how tenacious, bold, and world-changing they are. Again, a simplistic, single-color image is leading the list of the best logos ever.
Yale University
What speaks better about Yale than its name? Nothing. That's why this university uses navy blue letters YALE as its logo.
Some may think that the university of such scope has given it little effort and could do more. However, the goal of a logo is to build a strong association between the design and the school. YALE speaks for itself; it's hard to imagine something that speaks louder.
Stanford University
Stanford's logo is a redwood tree located right on the huge red letter S. It is a tribute to the place where the university is located. Just think how great the idea is: the university is not only branding itself but also specifies the location of its campus.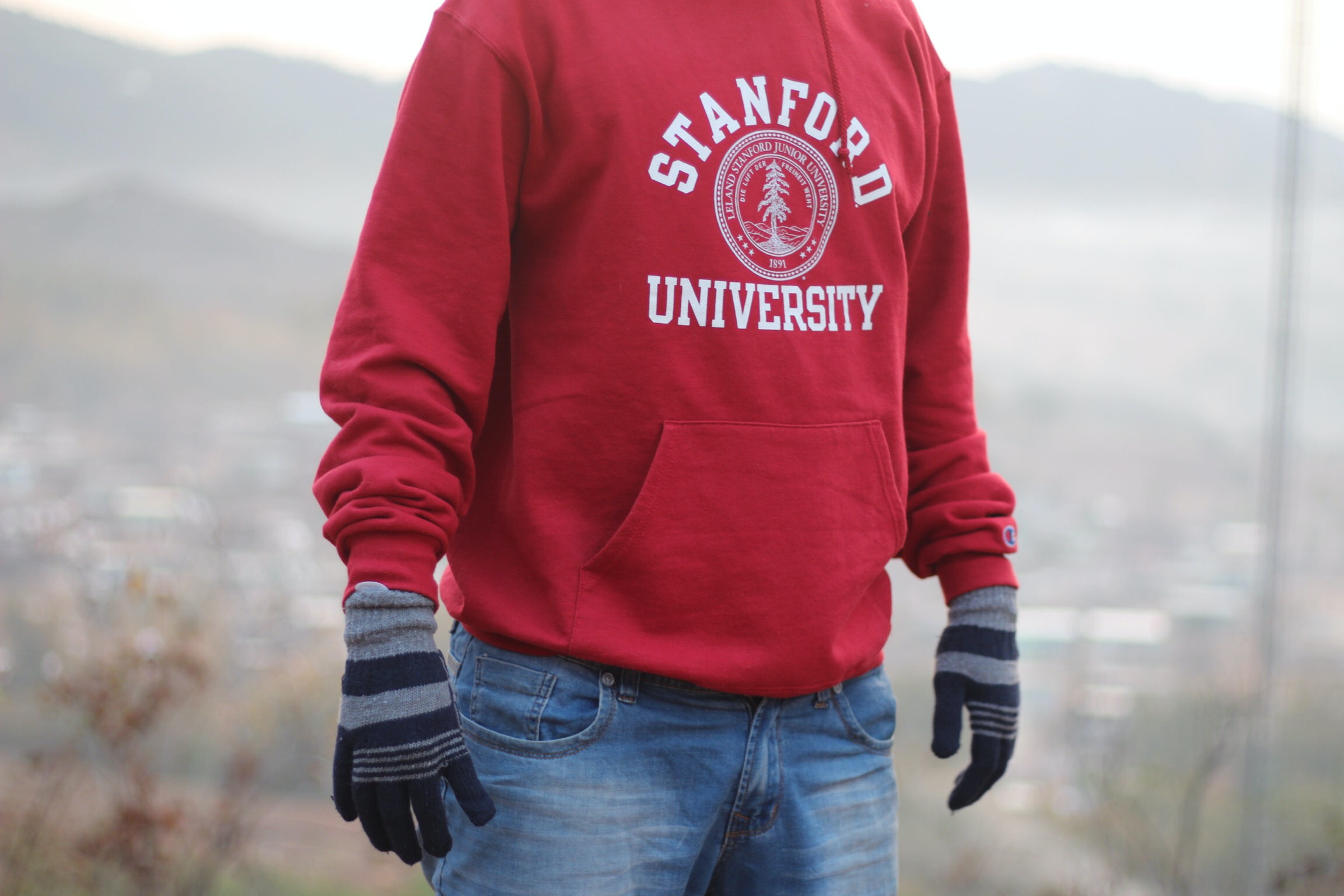 Oxford University
The University of Oxford also chose to keep its name on the logo. It uses blue navy colors and a simplistic design; yet, it's well-recognized and well-known. Some versions of the logo also include the book with Oxford symbols.
University of Miami
The University of Miami has been using the big letter U as its logo since 1973. It looks simple, but the meaning is huge. Firstly, it uses two university colors. Secondly, it connects an individual with the university. U is used as the university. And U is used as "you."
John Hopkins University
What do we know John Hopkins University for? It's a home for education and research. That's why the logo of the university communicates its dedication to education, knowledge, and research in the best possible way. It is split into three parts with each of them portraying
one of the aspects.
Humboldt University
Humboldt University in Berlin has lots of different logo designs. The one which is used most often portrays two men, Alexander, and Wilhelm von Humboldt. The university is now named in their honor. The colors of the logo are blue and white.
University of California Los Angeles
This university's logo is very famous across the world. Some fashion designers were allowed to print it on their collection, which popularized the UCLA logo across the world. Yet, it's not only letters that are depicted on the logo. The university calls for scientific enlightenment and uses its logo for this.
Florida International University
FIU created a logo with panthers in 1987 when Roary the Panther became its official mascot. The perspective of the logo is also interesting. The panther is coming out directly at the reader. This represents boldness and decisiveness common for students at this university.
South China University of Technology
This university in China created a beautiful logo, choosing white and light blue colors. It has the name of the university written in Chinese and English. Also, it lists several symbols from its legacy, which communicate the message of dedication to knowledge and unity.
Cornell University
Cornell University has two logos. One is more pompous for special events. The other one is used in everyday life. For it, the university has chosen a simplistic, red-colored design, which looks scholarly.
Cambridge University
You must have seen a coat of arms that has been a logo of Cambridge University for a while now. A figure split into four red squares with lions and a white cross in the middle is well known in the world. This logo represents more than 800 years of excellence and dedication to high-quality standards
The Chinese University of Hong Kong
The logo of the Chinese University of Hong Kong also includes a coat of arms. It's very elaborate and sophisticated with golden and purple colors intertwined and promoting the glory of the university. It also has a motto of the university placed below the coat of arms.
Georgetown University
Georgetown bulldogs on T-shirts are quite common in Europe, let alone America. However, little do people know about this logo. It has been used by the Georgetown baseball team since it was officially established. Jack the bulldog is a personification of the university's
mascot.
University of Notre Dame
If you were looking for one of the most recognizable logos of all time, here it is. The University of Notre Dame with its logo composed of overlapping initials N and D is very much well-known. The choice to avoid overcomplicating the design made a logo a success.
Georgia Tech
Golden letters G and T are well-known to Americans and the rest of the world. They are associated with power and success in education and sports. Such a simple logo means so much in the world of college sport and tech.
University of North Carolina
Another logo composed of two letters makes it to the list. Everyone knows this logo of interlocking N and C from the attention-grabbing soccer games. Again, it proves that making a logo simple actually helps people remember and recognize it better.
New York University
A purple square logo with a torch of learning is a logo of NYU. You can easily recognize it from many other school emblems because of its simplicity. At the same time, the logo symbolizes the effort and pursuit of learning.
Massachusetts Institute of Technology (MIT)
MIT is known for the quite interesting and simplistic design of its logo. It's just a series of long black and red bars located in the way that spells out the abbreviation. This logo looks modern and straightforward, and it's pressed everywhere
Pennsylvania State University
The Penn State logo is easy to recognize because it's one of a few that features a lion upon a shield. The Nittany Lion, to be precise, is a statue gifted to the University more than 50 years ago. It's now a symbol of pride among students and faculty members.
Sorbonne University
Sorbonne University has several logos. Yet, one of the most famous emblems is easy to recognize. It depicts the main building of Sorbonne University in a simplistic way. Yet, the building is so well-known that its silhouette on the logo makes it clear to which university it
belongs.
Bologna University
This Italian university has the most difficult and detailed logo. It's hard to copy it; yet, it is one of the most popular in Europe. Bologna University introduced a new curriculum and implemented educational policies that were accepted in most European countries. The logo
it has was on every document issued by the university.
Takeaway
The logos allow educational institutions to identify themselves, promote their reputation, and expand market share. Logo designs demonstrate the values and morals of colleges and universities; they unite students, professors, and alumni, helping build a strong community. Most of these logos are used by college teams to differentiate themselves from competitors and promote the team's college identity. That's why there is such tough competition for having the best logo.